We help attract and promote major sporting, entertainment and cultural events, which in return puts the eyes of the world on the capital and secures visitor spend and investment for the London economy.
Visit londonandpartners.com/events to find out how we bring major sporting and cultural events to London.
The difference we've made since 2011
added to London's economy
visitor spend, 2015 NFL American football series
raised for charity in the 2015 Prudential RideLondon
new events for the Queen Elizabeth Olympic Park
on our event-goers database
How we do it
We work in partnership with the Mayor of London's sports and culture teams, national governing bodies, international sports federations, cultural institutions and bodies, London boroughs, event venues and city stakeholders. 
Together, we strive to win bids and attract new events that resonate globally. We help deliver these major mass-spectator sport and cultural events utilising our cross-city expertise. At the same time, we support organisers of existing events by helping them to grow their events and reach new audiences.
Our joined-up approach secures huge economic rewards, draws global media exposure for London and generates local community engagement. This continues to strengthen London's international reputation as a world-leading and award-winning host city for major events, which in turn allows us to engage with national and international audiences.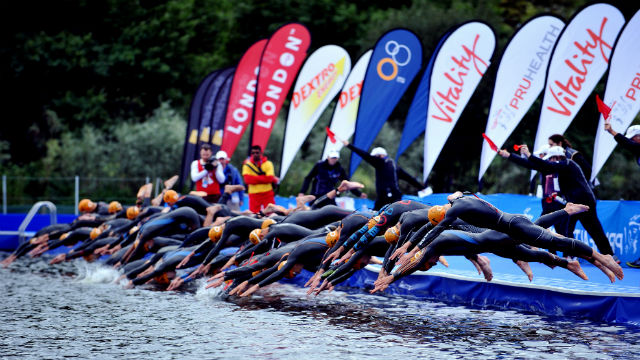 Sporting greatness
From the global springboard of the 2012 Olympic and Paralympic Games, we have helped secure and promote a long list of international sporting fixtures for London up to 2020.
Whether it's a UEFA European Championships Finals and Semi Finals 2020, the NFL International Series or the 2017 IAAF Athletics World Championships, we work hard to maximise exposure, visitor numbers and economic benefit. 
As a result, London has been rated the world's best sporting city, engaging ever greater numbers of national and international visitors.
Culture and entertainment
We work with the Greater London Authority and a host of partners to organise and promote cultural events in London. 
Our Cultural Promotional Board brings together leading institutions and attractions to tell the world about London's fantastic cultural fixtures.
Projects have included 2016's Menuhin Competition, the world's leading contest for young violinists, and September's annual Totally Thames festival, a month-long arts and cultural celebration of the river Thames.
Creating and amplifying events
We help to create events from scratch and work with organisers to further develop events for London.
Recent successes include Prudential RideLondon, which contributed more than £24m to London's economy in 2015, and Lumiere London, an international light festival which attracted more than a million attendees over four nights in January 2016.
All events garner global audiences thanks to our far-reaching digital consumer channel visitlondon.com and targeted newsletters.
Find out more at londonandpartners.com/majorevents.
Our vibrant evening economy saw a significant boost with West End restaurants, cafés and bars reporting double digit growth in sales as visitors made the most of what was on offer to make it a night out and an evening to remember.

Karen Baines, Heart of London Business Alliance, commenting on London's 2016 Lumiere light festival
Success stories
Find out more about some of the major events we have helped bring to life in London.