Procurement at London & Partners
Learn about our procurement procedures and find opportunities to work with us.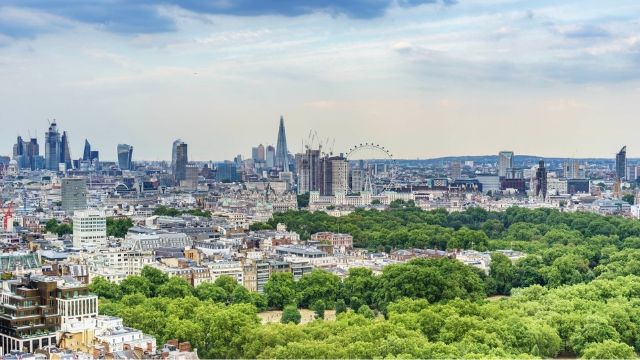 At London & Partners, we adopt a variety of sourcing approaches to meet our procurement requirements and always seek to ensure we deliver best value for money.
Our engagement with suppliers is governed by the Public Contracts Regulations 2015 and relevant EU legislation.
We trade under our own terms and conditions [PDF 121 KB]. However, if we are procuring under a government framework, we contract under the terms and conditions associated with that framework.
Find out more about governance and transparency at London & Partners.
Public Contracts Regulations 2015
Public-sector procurement is subject to a legal framework which encourages free and open competition and value for money, in line with internationally and nationally agreed obligations and regulations.
For the purposes of the regulations, London & Partners is deemed a "contracting authority" and is therefore bound by the Public Contracts Regulations 2015.
We are committed to competitively tendering contracts which are above the Official Journal of the European Union (OJEU) thresholds.
Current thresholds
EU Procurement thresholds (applicable since 1 January 2018):
Supply, services and design contracts: £181,302
Works contracts: £4,551,413
Social and other specific services: £615,278
These thresholds are reviewed every two years. The next review will be implemented with effect from 1 January 2020.
Our procurement policy
Below these thresholds, we adhere to our own internal policies and procedures.

Our overriding requirement is that all procurement must be based on value for money and should be achieved through competition, unless there are compelling reasons to the contrary.
When a tender process is not subject to the Public Contracts Regulations 2015, because the estimated value of a contract falls below the relevant threshold, we continue to apply the principles of non-discrimination, equal treatment, transparency, mutual recognition and proportionality to all.

Read our procurement policy [PDF 207 KB].
Current opportunities
Date posted - 8th November 2019
Raising Scale-up Investment 2019 – Venue Hire

 
Raising Scale-up Investment is an invite only evening event led by Trade and Growth, funded by the European Regional Development fund (ERDF). Across the morning, attendees will be joined by most innovative London based scale-ups, along with a carefully selected group of investors to share expertise and build connections. The event will explore themes such a raising investment in the US market, the leap from series A to B, alternative financing and more. We aim to discuss raising investment across a range of sectors including tech, life sciences, smart cities and creative industries. Join us for a morning of talks, roundtables, investor pitches and targeted networking opportunities with London's leading scale ups and investors.
London & Partners is required to procure a venue to host Raising Scale-up Investment 2019. The venue must be able to host 100 guests with breakfast and networking lunch included as well as being situated in Central London. This is to meet the needs of the attendees as well as being within a suitable locality for our stakeholders.
The event takes place on Thursday, 21 November 2019. Any interested venues must be able to meet the criteria of holding 100 people and the event must take place in Central London. A contract will be awarded to the venue that achieves best value for money based on technical competence, catering quote for breakfast and lunch, and price. The award criteria is as follows: Technical competence 37.5%, Catering 37.5%, Price: 25%.
For further information on this please express your interest by way of an email to procurement@londonandpartners.com and we will then shortlist bidders and invite them to the next stage.
Please note this opportunity will be advertised until Monday, 18 November 2019
Provision of Creative Design Services
You can access the tender documents here.
London & Partners received funding from the European Regional Development Fund (ERDF) to run its Mayor's International Business Programme (MIBP) and the Business Growth Programme (BGP).
London & Partners wishes to source a number of suppliers to provide design services to support two separate delivery work streams: 
1) Support of our in-house team across London & Partners marketing and promotional business areas; 
2) Deliver dedicated works for its two EU funded Programmes: MIBP and BGP.
The framework will run for 2 years with option to extend for further 2 years on 2x12-month basis. Further details of L&P requirements and the nature of this opportunity are set out in the ITT Document. 
The completed Selection Questionnaire (SQ) from suppliers will be evaluated against the minimum requirements of economic and financial standing and technical or professional ability. The top 5 of those potential suppliers following the evaluation of the SQ will be issued with the ITT. The award criteria is as follows: Technical competence 75%, Price 25%.
For email enquiries please email procurement@londonandpartners.com.
Please note the deadline for SQ documents to be submitted is Monday, 2 December 2019 at Midday.
Work with us
Take a look at our recently awarded contracts [PDF 42 KB] and find more ways to work with us.
For more information about opportunities at London & Partners, email our Procurement team at: procurement@londonandpartners.com