We create jobs and growth for London
We help overseas companies set up in the city, enable London-based businesses to expand internationally and to grow across the capital.
Visit business.london to find out more about our services and how our expert business teams help companies succeed.
The difference we've made: 2011-2017
added to the London's economy
jobs created or supported
overseas companies set or expanded in London
London is the world's leading city for foreign direct investment
London & Partners' support helped speed up the process of setting up business in London and gave us the confidence to grow our company here with more people than we originally planned.

Jonathan Jiang, CEO, Lulutrip
How we do it 
We draw on expertise across all business sectors and since 2011 have helped more than 1,500 overseas companies thrive in London.
We have built a unique ecosystem including the Department for International Trade, the City of London and the Mayor of London's office, and work closely with our commercial partners and hundreds of private and public sector organisations.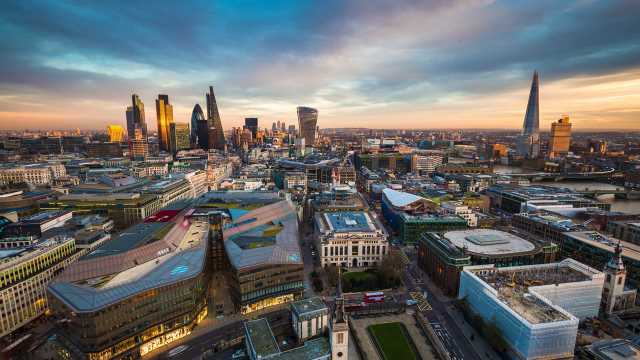 Attracting investment
We influence decision-makers in overseas businesses, encouraging them to set up, employ people and expand in London. 
We do this by working closely with the Department for International Trade and our commercial and public sector partners. 
In order to maximise the economic benefits for London, we focus on high-value companies, territories and sectors. The USA, India and China are priority markets, and European HQs, technology, life sciences and creative sectors are our target areas.
Find out more on invest.london
Expanding business overseas
London is teeming with high-growth tech, life sciences and smart city companies. We run the Mayor of London's International Business programme and work closely with the Greater London Authority and the London Enterprise Panel to help these home-grown successes expand into overseas markets.
Our tailored programme features mentoring by experienced entrepreneurs, trade missions to explore opportunities around the world and access to leads.
The programme is partly funded by the European Development Fund and we collaborate with our delivery partners KPMG, PA Consulting, London Chamber of Commerce and Industry, Benoy and BDO LLP to make this programme a success.
Find out more on gotogrow.london

The shared knowledge and camaraderie has already led to some great partnerships which has enabled our business to see immediate returns.

Olivia Sibony, Founder, Grub Club
Mayor's International Business Programme member
Growing your business in London
Our Business Growth Programme is designed to help London businesses realise their growth ambition and expand in the capital. The programme provides strategic solutions to growth barriers and advice to help businesses identify the critical steps to successfully develop in London.
The programme is partly funded by the European Development Fund.
The project is due to run for three years and aims to assist in the creation of 150 new jobs and provide support to 450 SMEs during this time.
Find out more on businessgrowth.London
Regenerating London
The Mayor of London has identified 33 investment hotspots across the city. We are targeting Asia and the Middle East to encourage overseas investment in these regeneration and development projects.
Our specialist property and infrastructure team pinpoints and sells investment opportunities by collaborating with the Greater London Authority, London boroughs and developers, and by visiting overseas territories with Mayor of London's office to make the case for investment.
Case studies
Find out more about how what we do to promote London for business and create jobs and growth for London.