A dedicated domain for London
Dot London is the web domain designed to help companies boost their profile and to reinforce London's iconic brand status. Organisations and individuals can benefit from a clear association with the capital.
That's why, with the endorsement of the Mayor's office, we launched Dot London in 2014, securing a ten-year license to operate the domain through our subsidiary company Dot London Domains Limited (DLD). London was one of the first cities in the world to launch its own internet address and all profits are being reinvested in the promotion of London.
Visit makeyours.london to buy your own Dot London domain today.
How we do it
Working closely with partners such as registrars we aim to raise the profile of the Dot London domain and showcase usage to encourage more people and businesses to take up the domain. Find out more and search for your own Dot London on makeyours.london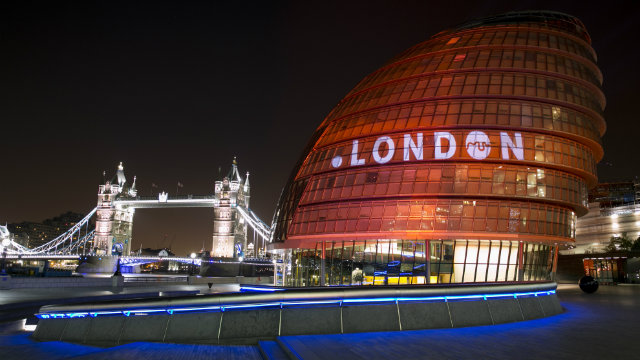 High-profile pioneers and brands
Dot London is adopted by an eclectic mix of companies that represent a  cross-section of London's diverse commercial makeup
We publicised and promoted high-profile early pioneers of the domain, which included London Symphony Orchestra, Museum of London, ZSL London Zoo, The Landmark Hotel, The Royal College of Art and many more. 
In order to encourage adoption and renewal we are highlighting outstanding and creative examples of domain usage.
We also have key London brands who have taken up the dot London identity,  for example ExCeL.london, scoffandbanter.london and coventgarden.london.
Find out more about our dot Londoners on youtube.com/dotlondon.
Marketing campaigns
We are rolling out marketing and PR campaigns and working closely with registrars to increase brand awareness and drive sales. 
Our Dot London Small Business Awards launched in 2015 and saw companies compete in categories such as Best Places to Eat and Drink and Creative Agency of The Year. Find out more at awards.london.
We also teamed up with news and events site the Londonist, creative hub The Artworks Elephant and 20 fantastic artists to launch Dot to Dot, a digital art campaign appearing both on London streets and online.
It's all about London
We've retained ownership of domains that can bring the most value to the city and launched them in collaboration with major brands.
hotels.london, in partnership with booking.com, is live and we plan further Dot London sites soon.
We saw this as a great opportunity for London to give something back to Londoners and organisations with a connection to the city. They can now shout about it with a Dot London domain.

Dan Hill, Head of Dot London, London & Partners
Case study
Find out more about our work to support and champion start-ups in the capital.