Dot London is the official domain name for Londoners and London businesses, which aims to help strengthen their association with the capital's globally iconic brand.
London & Partners launched Dot London in 2014, securing a 10-year license to operate the domain through our subsidiary company Dot London Domains Limited (DLD).
All profits are reinvested in the promotion of London.
Find out more at domains.london.
How we do it
Our mission is to raise the profile of the Dot London domain name and the businesses using it, as well as persuading more Londoners to adopt the capital's web address.
We support the work of our Dot London businesses by promoting their news, stories and successes via our social media channels and marketing materials.
London & Partners also collaborates with major brands, who work with us to run some of our key Dot London web addresses, such as Booking.com and hotels.london.
Add the power of London to your web address by purchasing a Dot London domain name.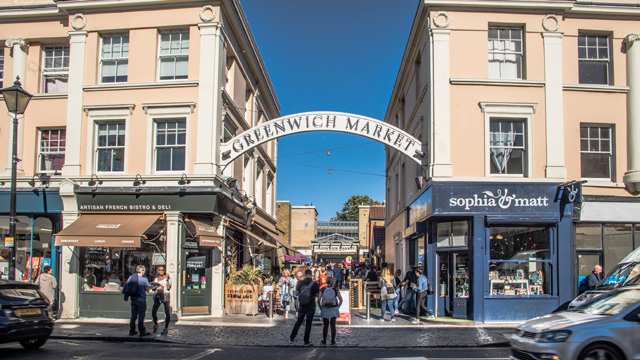 High-profile brands using the Dot London domain
The Dot London domain name is being used by a thriving community of businesses across the capital, from startups to established brands.
Users of the web address include growing London-based organisations, such as the UK's first sake distillery Kanpai, French fashion label Devernois and stylish homeware store Moxon.
Many well-known businesses have also chosen to move their websites to the capital's dedicated domain name, including Michelin-starred restaurant Sketch and historic Greenwich Market.
Discover more Dot Londoners on Dot London's YouTube channel.
As a Basque chef with a distinct London presence, eneko.london perfectly expresses where we come from and where we are now. It captures the essence of our Eneko knowledge spreading all the way to London.

Eneko Atxa, Michelin-starred chef, Eneko Basque Kitchen & Bar