London Tech Week – celebrating London's booming, diverse and vibrant tech eco-system
A true showcase of tech innovation and success in Europe's leading technology hub, with global leaders sharing expertise and knowledge in hundreds of venues across London.
Visit conventionbureau.london to find out more about how we help events come to London and londontechweek.com to find out more about the festival.
London Tech Week 2017 in numbers
online, broadcast & print coverage
London is Europe's undisputed technology capital, its tech sector contributes to 240,000 jobs across the city1 and will contribute to £22.5bn to the London economy this year1. We co-founded London Tech Week in 2014 to promote and build on this extraordinary success.
The annual June event brings together thousands of tech enthusiasts to network and learn at demonstrations, workshops, debates, meetups and parties. Topics run from adtech and the internet of things to edtech, fintech, medtech and smart cities.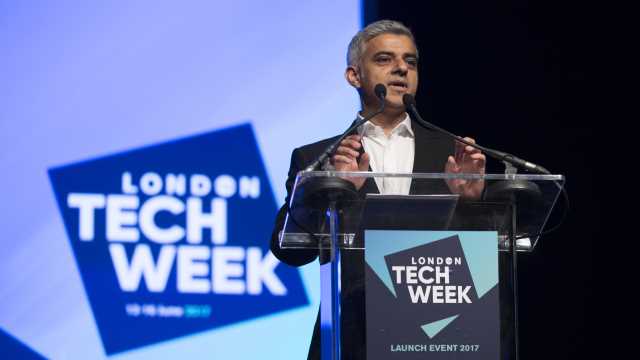 What to expect in 2018: AI Summit, Future of Work conference, F1H20 Powerboat London Grand Prix, LeadersIn Tech Summit, TechXLR8, UK's largest tech exhibition of connected events from VR & AR to Connected Cars), new social activities and hundreds of other exciting events.
Find out more about London Tech Week here.
We could not have done this without the help of London & Partners.

Russ Shaw, Founder, Tech London Advocates
London Tech Week brought to you by:
Our strategic partners:
Supported by:

This sector has flourished beyond recognition in the last five years, creating thousands of jobs and outpacing the rest of the economy. London Tech Week is rightly a celebration of that success.

Laura Citron, Chief Executive, London & Partners