Get involved
Benefit from a partnership with the business growth and destination agency for London.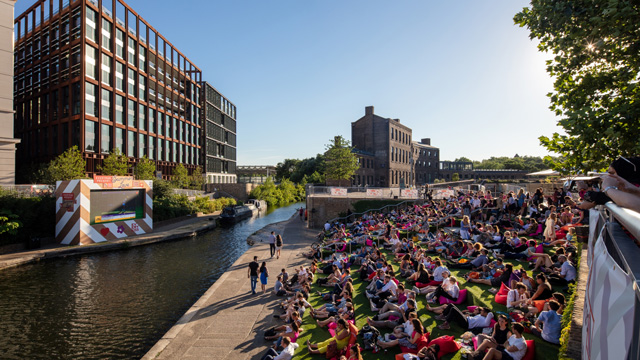 You can boost your business and unlock exclusive benefits by working with London & Partners.
Learn more about how you can work with us, from our tourism membership and commercial partnership programmes, to collaborations with content creators and bespoke relationships built around specific requirements.
Join London's global business community
Work with us
Business partnership
Our commercial partners have been assessed and approved by us to meet a guaranteed level of service for our clients. We work closely with these partners and recommend specific individuals who can assist and facilitate overseas companies, as they look to establish their business in London.
To become a commercial partner, contact Melanie Moradian at: mmoradian@londonandpartners.com
Tourism membership
Our tourism membership scheme empowers your business to thrive by giving you access to a series of exclusive benefits and opportunities. We help organisations from various sectors target key markets including leisure visitors, business travellers, event planners and corporate clients.
For more information about becoming a member, contact us at: partnersales@londonandpartners.com
Brand partnership
Amplify your brand alignment with London and gain access to unique opportunities. We are experienced in working with global brands on large-scale partnership opportunities, covering a range of areas including business, events and tourism.
To find out about strategic partnership, contact Melanie Moradian at: mmoradian@londonandpartners.com
Procurement opportunities
Find out about current tender opportunities at London & Partners, as well as information about our recently awarded contracts.
Influencers, freelancers and content creators
Content on Visit London is created by the in-house team. Keep an eye on our careers website for freelance, contract and permanent opportunities.
We work with London-based content creators and influencers from around the world. From dedicated campaigns to ad-hoc collaborations, visit our media centre for more information.
Please tag #visitlondon on social media for the chance to be featured on our channels. 
If you are a videographer or photographer and would like to get in touch about high-resolution images, contact: social@londonandpartners.com
We aim to radically increase footfall and London & Partners is integral to achieving this ambition. The benefits of partnership speak for themselves as our visitor numbers grow and grow.
Andrew Marcus, Head of Communications,
Museum of London