Promoting London's cultural riches
Our London's Autumn Season campaign showcases London's dazzling arts, events and entertainment programme, sealing London's reputation as the world's leading cultural capital and attracting thousands of tourists to visit the city.
In a nutshell
See below the results from our 2015 London's Autumn Season campaign. Our 2016 results will be available soon!
people motivated to visit the places featured
visits to campaign website
The Autumn season campaign was a great example of London & Partners bringing together the right people to put London's culture offering on the world stage.

Josephine Chanter, Head of Communications, London Design Museum
For three years we have brought together London's amazing cultural institutions to showcase the city's cultural offer on a global stage and attract more tourists to visit London. 
We have been fortunate to work with British actor David Harewood in 2014; Jim Carter, who played Mr Carson in the global TV hit series Downton Abbey in 2015; and London poet and musician LA Salami, who spearheaded our 2016 campaign video.
We launched our 2016 Autumn Season campaign, which offered a prize of a trip to London, at the Science Museum in partnership with the GREAT Britain Campaign and the Mayor of London, announcing upcoming must-sees at the Whitechapel Gallery, Saatchi Gallery, Barbican, Tower of London, Tate Modern, the Science Museum and many other venues.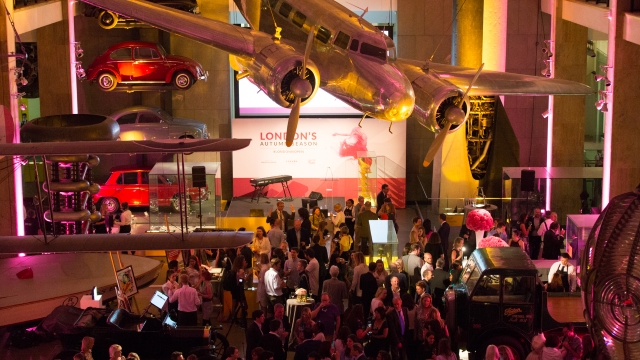 We were delighted to have talent from stage and screen at our launch event including Kathryn Jenkins, Arlene Phillips and actor David Bradley. Our acts on the night included L.A Salami performing his poem, plus the renowned Sir Quentin Blake who illustrated live.
Our guest speakers included the Mayor of London Sadiq Khan, Jude Kelly Artistic Director of the Southbank Centre, Amma Asante British screenwriter, film director, and former actress, Ian Blatchford Director of the Science Museum and Lucy Worsley Joint Chief Curator at Historic Royal Palaces.
Due to the campaign's ongoing success we will continue to galvanise the industry and celebrate London's autumn cultural season in 2017.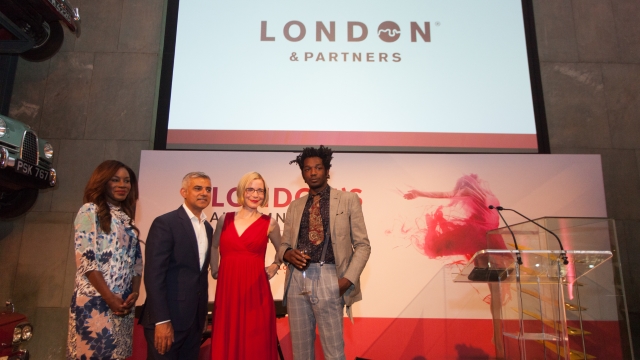 Key results
The 2015 campaign reached 67m people and more than 4m people viewed the film, with 93% motivated to visit the places featured
London is now the most 'Googled' city for performing arts, galleries and cutting-edge art and design
The Autumn Season campaign brought together the capital's cultural offer in a unified way for the first time and reminded everyone that London us a must-visit destination.

Sharon Ament, Director, Museum of London commenting on the first Autumn Season 2014