Our board
Our board comprises leaders in business, education and the events industry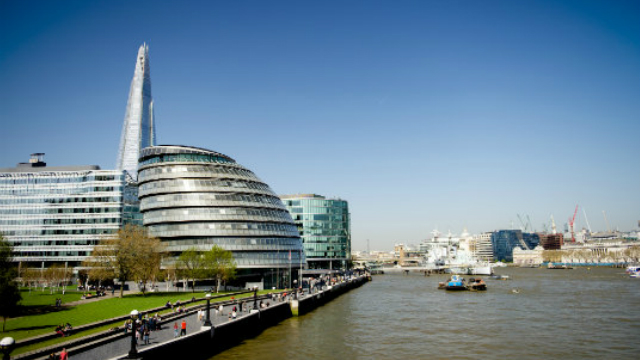 Roles and responsibilities
London & Partners' board is made up of up to ten non-executive directors and two executive directors.  The Mayor appoints the chairman and one other director. Other non-exec directors are appointed by the members on the recommendation of the board. 
The board is responsible for:
management of the company's business, as set out in the Articles of Association
leads the development of strategies, policies and plans to discharge London & Partners' purposes
monitors the performance of the company, to ensure that it meets its strategic objectives and targets
promotes high standards of propriety, best practice and the efficient and effective use of staff and resources
The board meets for scheduled meetings four times a year. It delegates specific responsibilities to the following board committees: Audit and Finance, Nominations and Remuneration.
A sub-group of the board also oversees the company's commercial strategy. The board is committed to the highest standards of corporate governance as an important part of an effective and efficient approach to managing the company and its subsidiaries.
Board recruitment
We are currently looking at filling upcoming vacancies on our board with individuals who will play a key role in establishing the overall direction of the company and in driving and monitoring performance. Please read the role specification below and contact ceo@londonandpartners.com if you are interested.

Non-exec director role spec
PDF - 51 kB
Download
Current board members
Rajesh Agrawal
London & Partners Board Chairman, Deputy Mayor for Business.
Rajesh Agrawal was appointed Deputy Mayor for Business by the Mayor of London Sadiq Khan in June 2016.
Born in India, Rajesh moved to London in 2001. As an entrepreneur he founded RationalFX in 2005, and Xendpay in 2014, both companies utilising technology to reduce the cost of international money transfer for businesses and individuals. Rajesh is passionate about promoting entrepreneurship and creating opportunities for young people.
He was appointed Chair of Oxfam's Enterprise Development Programme in 2015 and has been a Patron of the Prince's Trust for many years. As Deputy Mayor Rajesh aims to be a strong voice for London's business community, protecting jobs and growth, and ensuring that the capital remains the most attractive place to do business in the world.
Andrew Cooke
London & Partners Acting Chief Executive
Andrew is London & Partners' Chief Operating Officer and Deputy Chief Executive Officer. Andrew's responsibilities include leading the organisation's strategy, research, financial, operational and governance functions. He is also responsible for managing the relationship with the GLA, London & Partner's primary funder as well as fulfilling a wide portfolio of duties as Deputy Chief Executive.  
Prior to joining London & Partners, Andrew's career was focused on international trade and investment. After University, he joined the Department of Trade and Industry where his roles included four years with the Invest in Britain Bureau (now UK Trade and Investment) managing North American Investment and a posting to the British-Consulate General in Auckland, New Zealand as Consul Commercial. Andrew joined London First Centre, the capital's first inward investment agency, on its creation in 1994. In 2004, he was responsible for driving the strategic review which resulted in the re-focused and re-branded agency, Think London, where he had the role of Chief Operating Officer.  
Andrew has an honours degree in History from Southampton University and Post Graduate Diplomas in Management Studies and Marketing. He is a trustee of the Mayor's Thames Festival.
Alan Bishop
Chief Executive, Southbank Centre
London & Partners Board Member
Alan Bishop joined Southbank Centre as Chief Executive in February 2009.
Before joining Southbank Centre, Alan was Chief Executive of the government agency the Central Office of Information and previously Chairman of Saatchi & Saatchi International.
Having graduated from Oxford University with a degree in History, Alan began his career as an advertising executive for Bates, before leaving to help start up a new agency. He went on to work at Foote Cone and Belding, and again in a more senior role at Bates, before moving to Saatchi & Saatchi, in 1985. Over the next 17 years, he rose through the ranks of the organisation, amassing a depth and breadth of skills and experience. His career path coincided with massive change within the advertising industry, its globalisation, its move towards a corporate rather than a partnership structure, and its growth of an international client base.
In 1994 Alan moved to New York as Chief Operating Officer North America, a year later becoming Chairman and Chief Executive of the North American company. In 1997 he returned to London as the UK chairman of Saatchi & Saatchi. At the end of 1998 he was appointed Chairman International of the group, again based in New York. In 2002 he was offered the job of Chief Executive of the Central Office of Information, reporting to the Cabinet Office. In 2005 the COI amalgamated with the Government News Network and was restructured to suit a very different communications world, leading the move of government information and services online.
Alan is now applying all his management experience in the creative industries - from both the private and public sectors – to the exciting future development of Southbank Centre's iconic 21 acre site which includes the Royal Festival Hall, Queen Elizabeth Hall, the Purcell Room, the Hayward Gallery and Jubilee Gardens. He has the mission to make it the world's most inspiring centre for the arts, crossing all art forms and using both the indoor and outdoor spaces to build on its great festival tradition – currently with the four months long 60th anniversary celebrations of the Festival of Britain.
Mark Boleat
Chairman of the City of London Corporation's Policy and Resources Committee, and Chairman of Link Lt
London & Partners Board Member
Mark Boleat has been Chairman of the City of London Policy and Resources Committee since May 2012.  He has been an elected member since 2002 and has previously been Deputy Chairman of the Committee and Chairman of the Markets Committee, and is a member of the Police, Finance, Investment and  Culture, Libraries and Heritage Committees.

As Chairman of the Policy Committee Mark is Deputy Chairman of TheCityUK, the promotional body for the UK financial services industry, and the International Regulatory Strategy Group, a Vice Chairman of London Councils, and a member of the board of  Central London Forward, a grouping of eight inner London Authorities. He is also a board member of the Centre for London, a think tank.
Outside the City, Mark holds a portfolio of non-executive positions. He is Chairman of the Channel Islands Competition and Regulatory Authorities and Yatterbox Ltd and a member of the Advisory Board of PwC.

Among the previous positions he has held are Director General of the Building Societies Association (1986-93), the Council of Mortgage Lenders (1989-93) and the Association of British Insurers (1993-99). He has also been a non-executive director of a number of commercial companies including Countryside Properties, Comino, Travelers Insurance Company, Scottish Mutual, Scottish Provident and Abbey National Life and a board member of the Housing Corporation, the Gibraltar Financial Services Commission, the National Consumer Council and the Regulatory Policy Committee. From 1999 to 2012 he ran his own consulting business, Boleat Consulting, specialising in regulation, public policy and housing finance. His clients included international agencies, governments and corporations. He has published a number of books on housing finance, regulation and trade associations.
Jean-Louis Bravard
Director, BurntOak Capital Ltd
London & Partners Board Member
Jean-Louis Bravard is a director of BurntOak Capital Ltd, an outsourcing consultancy he co-founded in 2009, which is headquartered in the City of London with offices in Sweden and Benelux. 
Jean-Louis Bravard has held several senior executive positions as a Managing Director at J.P. Morgan Co and more recently served for more than 10 years at EDS Corp in New York (later London) as Managing Director, Global Financial Services. Other experience includes CEO of Arbinet Corporation (a telecommunications company), President and COO of IFusion.Com (a leading push technology venture) and Managing Director with VICOR a Palo Alto based advanced technology consulting and systems engineering firm focusing primarily on large financial services firms. 
Jean-Louis is a Graduate of l'Ecole Supérieure de Commerce de Paris (now ESCP Europe) and holds an MBA from the Johnson School of Management, Cornell University. Jean-Louis is very active in the London community.
Sandie Dawe CBE
Trustee Heritage Lottery Fund, Chair Kids in Museums
London & Partners Board Member
Sandie Dawe spent nearly 30 years in the tourism industry, most recently as chief executive of VisitBritain. She led the national strategy to maximise the tourism benefits of the 2012 Olympic and Paralympic Games, oversaw major initiatives including the 'GREAT' global marketing campaign, and saw tourism numbers reach record levels.
Sandie holds a number of non-executive roles: as Trustee of the Heritage Lottery Fund and chair of Kids in Museums; she is an adviser to Four Communications and member of the Advisory Board of Countryside Life Ltd.
In 2008 Sandie was awarded an MBE and in 2015 a CBE for services to the tourism industry. In 2014 she was awarded the 'Shine' Lifetime Achievement Award by Women1st. Sandie has also been listed in the UK 'Marketing Power 100' and been named one of the top 50 travel CEOs on Twitter.
Sandie grew up in Sri Lanka and was educated in Scotland, she graduated MA (Hons) Edinburgh University, has a business diploma from Napier University and AMP from INSEAD.
Prof. Robert Lechler
Vice-Principal (Health) and Executive Director of King's Health Partners Academic Health Services
London & Partners Board Member
Robert Lechler qualified in Medicine in Manchester in 1975. Thereafter, he undertook four years of junior hospital doctor training in general medicine and nephrology before embarking on a PhD in transplantation immunology at the Royal Postgraduate Medical School. Following the PhD, he returned to full-time clinical work for two years and completed his scientific training at the National Institutes of Health in Bethesda, USA. He returned to the UK to a Senior Lecturer Post at the Royal Postgraduate Medical School in 1986 and became Head of the Department of Immunology in 1994. He became Dean of Hammersmith Campus at Imperial College Faculty of Medicine in 2001 and Head of the Division of Medicine in 2003. 
Prof. Lechler moved to King's College London as Head of the School of Medicine at Guy's, King's College and St Thomas' Hospitals in September 2004 and was appointed Vice Principal (Health) at King's College in October 2005. In June 2009 he was appointed as Executive Director of King's Health Partners Academic Health Sciences Centre.  In 2012 Robert received a knighthood in the Queen's Birthday Honours.
He continues to direct a research group in transplantation immunology and his research group has three major interests:
1. Defining and exploiting the mechanisms of transplantation tolerance
2. Regulating coagulation as a mechanism to inhibit inflammatory and adaptive immune responses
3. Defining the "fingerprint" of clinical transplantation tolerance
Leah Kreitzman
Mayoral Director, External and International Affairs
London & Partners Board - Observer
Leah Kreitzman is Mayoral Director for External and International Affairs, having previously been a Senior Adviser to Sadiq Khan's campaign to be Mayor of London. Before this, Leah was Director of Public Affairs for UNICEF UK. She has led advocacy campaigns for international NGOs such as Save the Children and ONE, as well as working for the UK's leading international development think tank, the Overseas Development Institute.
Leah has also been a strategic communications advisor to the Shadow Cabinet on criminal justice, human rights, and constitutional reform. She has an MSc in International Relations from the London School of Economics and a BSc in Philosophy and Politics from the University of Bristol.
Anne Morrison
Deputy Chair, British Academy of Film and Television Arts
London & Partners Board Member
Anne Morrison is the deputy chair of BAFTA, the leading charity in the UK supporting, developing and promoting the art forms of the moving image. It celebrates excellence through its awards ceremonies and stages over 200 events a year, sharing insights from the best practitioners in film, television and games. She is the second woman to chair the Academy in its 68 year history.
Until 2014 she was Director of the BBC Academy, the BBC's centre for training, which she launched in 2009. Its portfolio includes journalism, production, leadership and technology training as well as new talent schemes for graduate trainees and apprentices.
Previously she was responsible tor planning and overseeing the dramatic growth of BBC network television from Scotland, Wales and Northern Ireland.
Anne's background is principally in television production, working as a producer/director and rising to become Controller, Documentaries and Contemporary Factual at the BBC, responsible for award winning programmes such as Dunkirk, The Secret Policeman, The Queen's Golden Jubilee, One Life, What Not To Wear and Top Gear.
She is a Trustee of the Charleston Trust and is a frequent speaker on issues in the arts and education such as diversity, employability, talent development and creativity.
Anne was educated in Belfast and Churchill College, Cambridge.
Kevin Murphy
Chairman, ExCeL London
London & Partners Board Member
Kevin Murphy is Chairman of ExCeL London, the international exhibition and convention centre. Kevin's media career spans more than two decades, and has involved both private publishing and exhibition businesses and senior corporate positions with large media owners, including AGB, Maxwell Business Communications and Emap plc.
Kevin has served twice as Chairman of the AEO (Association of Exhibition Organisers) and it was his first tenure that saw the exhibition industry adopt ABC (Audit Bureau of Circulations) auditing as the industry standard. He has also served as a Board member of ABC and recently stepped down as Chairman of the AEV (Association of Event Venues).
Kevin leads a highly ambitious team and with the support and investment from their owners, ADNEC (Abu Dhabi National Exhibitions Company), has plans to further invest and develop east London to become a leading events and business destination.
Hilary Riva, OBE
Non Executive Director of Shaftesbury PLC
London & Partners Board Member
Hilary has spent most of her career in the fashion industry acting as Managing Director of many of the UK High Street's leading womenswear brands and later as CEO of the British Fashion Council.
Between 1996 and 2001 she was a member of the Management Board of Arcadia as MD of Evans, Top Shop, Dorothy Perkins, Principles, Wallis and Warehouse. In 2001, she was part of a management buy-out team taking Principles and Warehouse into private ownership. Following the sale of these brands in 2005 Hilary gave her expertise on a pro bono basis to the BFC and took over the organisation of  London Fashion Week (LFW) and its designer support schemes. She spent 5 years restructuring the finances, the organisation, the schedule and the international marketing of LFW before putting in place a succession plan, recruiting a professional management team to ensure sustainable growth. She is widely recognised as having positioned London and LFW at the forefront of the global fashion stage. In 2008 she was awarded an OBE for services to the fashion industry.
Since 2009 Hilary has been a Non Executive Director of Shaftesbury PLC, a property company with £1.5 billion of assets in the West End of London largely focused in retail and restaurants. In April 2014, she joined the board of the on-line fashion store, Asos PLC.