Meet the Study London team
The Study London team at London & Partners is responsible for promoting London higher education institutions globally. We are funded by the Mayor of London and work with our network of partners to promote London as the best study destination for international students.
If you would like to get in touch, please email us on info@studylondon.ac.uk and one of our team will get back to you shortly. We look forward to working with you.
Lalage Clay
Head of Education
Lal leads the Study London team and works closely with London's universities to ensure our activities are aligned with sector needs and that they are getting the most from our activities. She particularly values seeing international students coming together to create a multi-lingual, multi-cultural and multi-talented home in London.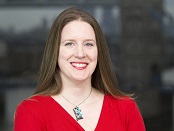 Anne Grenyer
Stakeholder Marketing Manager, Higher Education
Anne has more than 10 years' experience in marketing, PR and communications across the private, public and charity sectors. Anne manages projects and events that raise the profile of London as a hub for academic excellence. By engaging with London universities on collaborative projects, Anne helps to promote London as the world's best study destination. Anne particularly enjoys attending the end of year shows, and seeing the creativity and innovation emerging from London's international student population.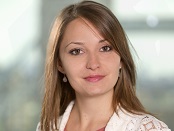 Janina Smith
Senior Marketing Manager, Higher Education
Janina has worked in marketing and international student recruitment for the past 10 years and now specialises in digital marketing. She manages the marketing and content strategy for the Study London websites and social media channels. Janina particularly enjoys working with colleagues at London's universities to identify exceptional student stories and to turn these into unique and engaging content which inspires more students to study in London.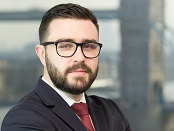 James Farrell
International Marketing Manager, Higher Education
James has spent ten years in the public and charity sectors, creating and implementing marketing strategies for different organisations. He manages multi-lingual content development and oversees the delivery of our international content strategy across digital channels. James also manages commercial activity associated with Study London. He particularly enjoys working closely with London's universities to identify suitable and engaging stories for highly-targeted digital campaigns.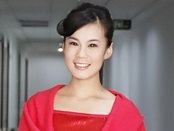 Kathy Li
Marketing Executive (China)
Kathy has been working in the Higher Education sector for five years, both in China and in the UK. She currently manages our London.cn website, London's Chinese social media channels, as well as marketing activities for the Chinese market. Kathy also enjoys meeting Chinese students staying in London and discovering their story.