New student mentor programme
Mentoring opportunity for students with Houzz.co.uk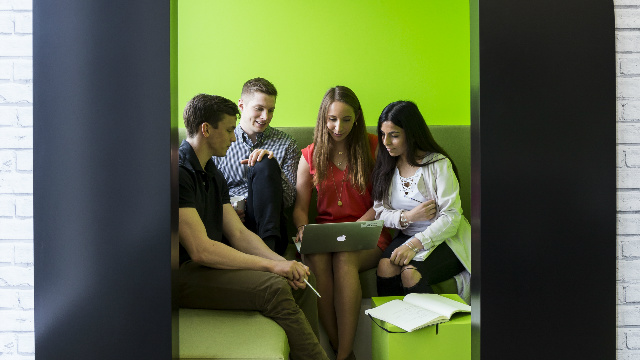 Student Mentor Programme
Houzz.co.uk - the leading platform for home renovation and design - is launching a new Student Mentor Programme for students of architecture, interior design and design. Houzz will introduce handpicked mentors directly to students in these fields from its vibrant professional community. Across the UK, more than 17,000 top architects and interior designers use Houzz as a digital tool to research, curate ideas, work with clients and market their businesses. Houzz is now an essential tool for tech-savvy, consumer-focused businesses in these fields.  
Houzz is passionate about supporting the future of great design and is now looking to establish partnerships with universities that offer courses in architecture, interior design or design to help connect students with mentors across the UK. The mentors will help students to learn about the commercial aspects of running a business in the home design sector. This will enable the mentees to gain valuable insight into pitching to new clients, pulling together client briefs and managing live projects. Students will also get useful tips to help them improve their all-important CV.  
Mentorships significantly boost a student's potential in the job market post-education and this opportunity will help them to bridge the gap between academic study and the commercial world. In addition to the Student Mentor Programme, Houzz also plans to launch an introduction to paid internship opportunities, student and employer networking events, and student design competitions. For more information about working with Houzz to bring this programme to students, contact Gemma Smith, UK Head of Operations.