A record-breaking year for Study London
More users than ever before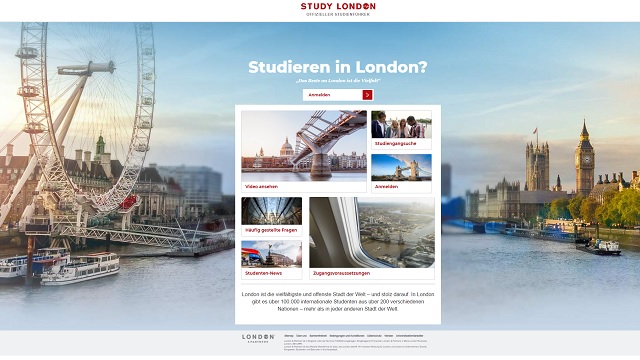 A record-breaking year for Study London
Like all of you, we've been monitoring the changing HE landscape post-referendum, and earlier this year we piloted three new multilingual microsites on the Study London website in French, German and Spanish. We've seen the number of users from other European countries increase also, including: Italy, Portugal, Turkey, the Republic of Ireland, Poland, Belgium and throughout Scandinavia.
September was a record-breaking month for us, with studylondon.ac.uk attracting more website users in a single month than ever before. Our student blogs continue to be popular, with prospective students keen to read about life in London and the opportunities available after graduation.
Highlights from this year include Priya Morjaria's inspiring story about her mission to make accessible eye care available for every child in parts of the world that need it the most. A graduate of City, University of London and currently studying at the London School of Hygiene & Tropical Medicine, we were delighted to hear that Priya scooped a global optometry accolade after being presented with The Paul Berman Young Leader Award. Priya's story reached more than 2.5m people on social media with 50,000 blog views on studylondon.ac.uk alone.
We love a good student success story and were thrilled to hear that graduate entrepreneur Mustafa Khanwala has done so well setting up his London-based company, MishiPay. Described as 'smart shopping technology', MishiPay uses theft-proof technology to enable customers waiting in shops to scan, pay and leave – and avoid the queues. Mustafa's invention sounds particularly helpful at this time of year as we're all queuing up to pay for Secret Santa gifts!