London's Autumn Season
Join our annual global campaign showcasing London's cultural offering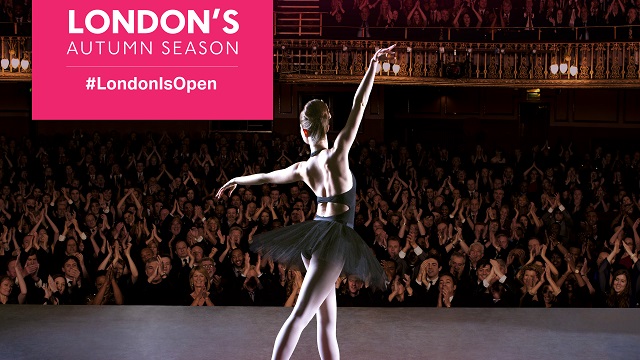 Promoting London's cultural riches
London's Autumn Season showcases London's dazzling arts, events and entertainment programme, sealing London's reputation as the world's leading cultural capital and attracting thousands of tourists to visit the city.
Autumn in London is when culture truly comes alive. There's no better time to explore the city, uncover hidden gems, witness some truly unique British experiences, see world-renowned theatre shows, spectacular new exhibitions and breathtaking performance and festivals – all making this year's Autumn Season unmissable.
Our leisure tourism team has created a range of new materials to help you spread the word about London's Autumn Season. The new toolkit includes campaign content, such as monthly highlights and the top 41 things to do in London this Autumn, plus images, suggested social media posts and much more. Find out more about the toolkit and how you can get involved in the campaign.
This year we're also bringing the city's most passionate Londoners to the forefront to share why culture in their city is like no other. For your chance to win an exclusive guided experience with a London local: visitlondon.com/autumn