London named best student city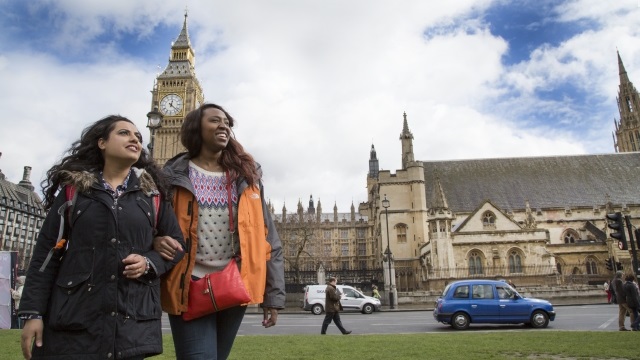 London's position as the education capital of the world was confirmed in May, when the city was recognised in the QS Best Student Cities Rank  as 'The World's Best Student City'.
Unlike the QS University Rankings, which look primarily at how well individual universities perform, the Best Student City Rankings take into account a range of factors that affect quality of life and student experience. These include diversity, employer activity, desirability and international student opinion. With London hosting over 100,000 international students, from more than 200 countries and studying at more than 50 universities, the city scores highly as a diverse and welcoming city for scholars from around the world.
The Mayor of London, Sadiq Khan said at the time: "Today's fantastic news that London has been named the world's top student city for the first time is yet more proof of London's status as the higher education capital of the world. We have more leading universities and international students than any other city and I want to make sure it stays that way.
"London is open as the best place to study, do business and innovate and a city where all Londoners can take advantage of these opportunities."
Lalage Clay, Director of Education and Talent at London & Partners said: "I am delighted to see London formally recognised as 'The World's Best Student City'. Every year tens of thousands of students have life-changing experiences here: they enhance their knowledge, improve their skills and make friends from across the globe. They also 'give back' to the city in myriad ways, whether this is through working, volunteering, or simply taking part in all that London has to offer. London warmly welcomes international students – we are open to talent and provide a creative, dynamic and friendly home for your studies."
Ben Sowter, Research Director at QS, said: "The 2018 rankings cycle highlights the enduring quality of student experience available in London. The city benefits from outstanding employment prospects, more world-class universities than any other city, and enviable lifestyle opportunities. These factors mean that London remains a great place to study despite eye-watering costs – as more than 50,000 student respondents to QS's survey have made clear."
QS Quacquarelli Symonds are a global higher education research company with nearly three decades' experience of conducting independent research into sectoral trends. Their QS World University Rankings, pioneered in 2004, attracts nearly 60 million visitors each year, and they engaged with over half a million prospective and current students in 2017. Learn more about their work at www.qs.com or www.TopUniversities.com.