International student sentiment research
Find out what international students think about studying in London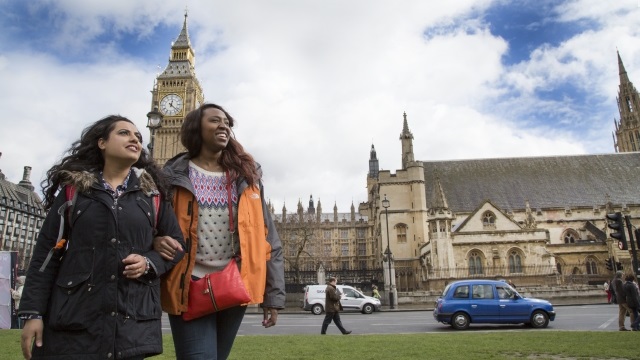 Research into key drivers of international study
The objective for undertaking this piece of research was to identify the key drivers of international study amongst potential students in key markets whilst assessing any impact of Brexit on this decision. Led by our in-house research team, key areas we explored including:
Key drivers and barriers of international study
Hierarchy of selection by country and, within the UK, at a city level
Awareness of institutions internationally
Awareness and impact of Brexit on consideration of studying in London
Core funding streams
Key differences by study level, market and consideration status
The research was carried out from February to March 2017. We selected eight markets to focus on: China, India, Malaysia, United States, France, Germany, Italy and Spain. Our research approach was a ten minute online interview with considerers of international study, aged between 16–30. Together with our research partner, Illuminas, we sourced these individuals via an online panel. To qualify, individuals had to be looking to study at a university abroad within the next five years.
Our key findings were shared with university colleagues at a research briefing in May 2017. For a copy of the research summary, please contact Anne Grenyer. To ensure that you are kept up to date with all our briefings, events and news – register today for our new stakeholder bulletin.