Higher education
Learn how we keep London top of the class by promoting the capital and its world-leading universities.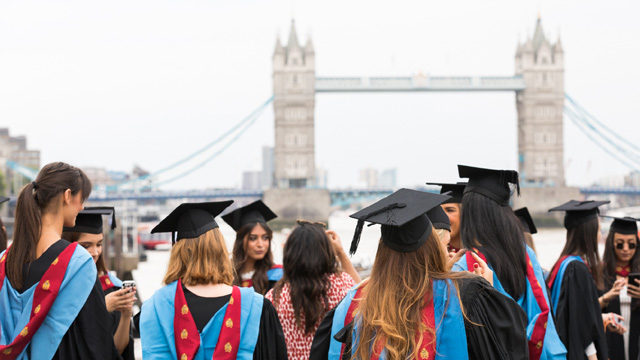 London is home to one of the world's largest international student communities, which contributes around £3.4bn each year to the UK economy.
We exist to nurture and grow this economic contribution and maintain London's position as one of the world's best cities for international study.
Find out more about our work at studylondon.ac.uk, see the latest student news or sign up for the Study London newsletter.
Our impact: 2011-2017
added to London's economy
increase in international students in London since 2005-6
searchable London courses on our site studylondon.ac.uk
prospective students reached through our marketing
How we do it
We promote London and its world-class universities as the first choice for international students.
Our official university guide, studylondon.ac.uk, provides everything potential overseas students need to know about studying in London, from university courses and how to apply, to country specific requirements and advice on job prospects.
We reach prospective students in China – one of the biggest source markets for international students in the capital – via our dedicated Chinese-language london.cn channels.
London & Partners also targets high-value student markets through high-profile campaigns, impactful events and valuable partnerships.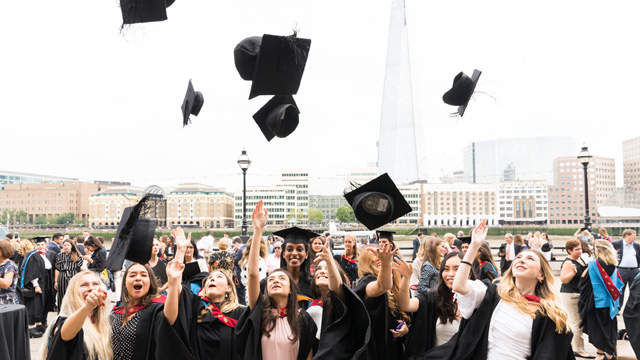 Powerful campaigns
Our expert team delivers influential marketing campaigns to attract international students to choose London as their place of study.
Reaching 6.9 million people in 2018, the annual International Student Welcome campaign showcases the best of the capital's culture to students, by inviting new students to enjoy a line-up of activities, as part of a once-in-a-lifetime welcome to the city.
Our dedicated Summer Schools campaign promotes the wide array of summer courses available, allowing prospective students the chance to experience studying in London before investing in their degree.  
High-impact partnerships
We partner with London universities and sector organisations to position the capital as a hub of academic excellence.
We work with MedCity to promote world-class life sciences education and research facilities; get involved with sector-specific initiatives to highlight the capital's academic institutions; collaborate with English UK London to provide information about English-language schools in London; and team up with sector bodies to maximise the impact of our marketing activities.
We are here to maintain London's position as a world-leading destination for international students.

Lalage Clay, Director, Education & Talent, London & Partners