International students inject £3bn a year into the UK economy
We exist to nurture and grow this economic contribution and to maintain London's lead as the world's best city for international study.
Find out more about the Study London team, or visit studylondon.ac.uk to see our student-facing website.
In 2013-14 overseas students supported 37,000 jobs and contributed £131m to the economy through visiting friends and family.
International students provide a significant and growing dividend for both London and UK economies. We estimate the total expenditure of international students in London to be in the region of £3 billion in 2013-14.

The Economic Impact of London's International Students, a 2015 research report by London & Partners
The difference we've made: 2011-2017
added to London's economy
increase in international students in London since 2005-6
searchable London courses on our site studylondon.ac.uk
prospective students reached through our marketing
How we do it
London is home to the world's largest international student community, with one in four students from overseas.
We use our main sites studylondon.ac.uk and london.cn, together with accompanying social media channels, to position London as the first choice for students. Our digital channels cover every aspect of studying in London, detailing 10,000 courses, how to apply, country-specific entry requirements and advice on job prospects.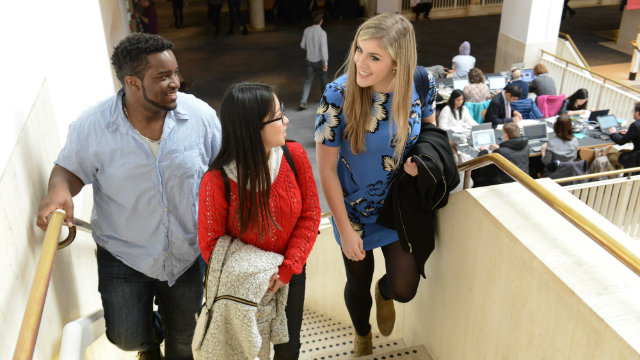 Focus on China, India and the USA
China is the biggest source market for international students in London  but there is room for growth: 85% of Chinese students in the UK still choose to study outside the capital
We have created the Chinese language website london.cn and use social media channel Sina weibo to target this market
The USA and India, occupying second and third place in London's source country league, also offer major opportunities for expansion which we are targeting by working with the American Association of Study Abroad Programmes and by highlighting the successes of Indian alumni
Working in partnership
We are working with sector-specific initiatives and campaigns to highlight London's leading academic institutions
For example, we are teaming up with MedCity to promote London's world-class life sciences education and research facilities
We also run in-country events targeting education agents and influencers in collaboration with London's universities. Recent examples include campaigns in China, India and USA
In recognition that English language schools are an important feeder to university degree courses, we work in collaboration with English UK London and host www.englishuklondon.com which lists over 40 English language providers in London
More information
We are here to maintain London's position as the world's leading destination for international students.

Lalage Clay, Head of Education, London & Partners