We are home to London's official convention bureau
We bring meetings and events to London, channelling millions of pounds into key employers such as venues, hotels, hospitality and infrastructure; and into London to help it grow.
Visit conventionbureau.london to find out more about how we help events come to London.
The difference we've made: 2011-2017
events we brought to London
we added to London's economy
My key piece of advice? Start with London & Partners. They were so good in welcoming me to the city, showing me all that it had to offer and making the connections for me.

Patti Thurmond, Operations Manager, Council on Tall Buildings and Urban Habitat, London congress 2013
How we do it
We partner with more than 400 organisations across London's business tourism and events sector to increase the number, scale and economic impact of business events in the capital.
We do this by bidding for and guiding international meetings, congresses, corporate events, incentive and high-end group travel. We particularly focus on organisers based in the US and Europe.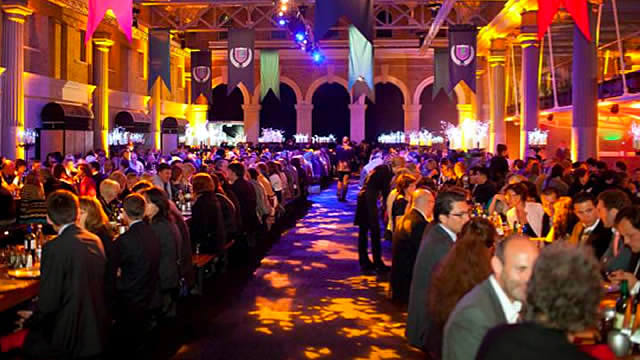 Convention bureau
As London's official convention bureau, we offer free, impartial guidance and support to event planners, associations and convention organisers 
We are working with the industry to create exciting business-to-business events and content. For example, we've teamed up with conference venue ExCeL to create a fully immersive London streetscape for LinkedIn and helped create an intimate launch at Zaha Hadid's Serpentine Sackler Gallery for The Nature Conservancy, a US-based conservation charity
Find out more at conventionbureau.london
Association congresses
London & Partners has an experienced bid team dedicated to bringing large association congresses to London
We are currently focusing on life sciences and tech-related events from the USA and Europe — sectors and territories that are most likely to make the biggest economic impact on London
Find out more at conventionbureau.london/associations
Marketing and promotion
Our job is to maintain and build on London's global profile as a leading events city
London is among the top ten International Congress and Convention Association (ICCA) cities and we run marketing and sales campaigns to drive it further up the rankings, attract more events and to highlight the expertise of our convention bureau team
We also bring London to the world through a strong presence at leading industry trade shows such as IMEX Frankfurt, The Meetings Show, IMEX America and ibtm world.
Watch some of our recent campaign videos on youtube.com/londonandpartnersCVB
Bringing just one major event to London can contribute millions of pounds to the local economy.

Suzanne Singleton, Head of Associations, London & Partners
Tourism strategy for London
We are helping shape the future of our city by creating a tourism strategy for London. Find out more here.
Case studies
Find out more about some of the events we have helped bring to life in London.