We secure tourist spend and employment for London
Tourism is an important industry for London. More than 30m UK and international tourists visited London in 2015, spending £15bn.
We promote the city as the world's leading leisure destination. We do this through high-impact campaigns, by running the capital's official tourism website visitlondon.com, and by collaborating with travel trade partners globally.
Visit londonandpartners.com/travel-trade to find out more about how we help the travel trade promote and sell London.
The difference we've made: 2011-2017
added to London's economy
inspired tourists since 2011
people reached through our Guest of Honour campaign
publicity generated by our London Autumn Season campaign
The Autumn Season campaign was our single most successful data capture exercise to date almost doubling the size of our database overnight.

Andrew Marcus, Head of Communications, Museum of London
How we do it
London & Partners' leisure tourism expertise spans in-depth audience insight and research, digital engagement and close collaboration with overseas travel trade partners and destination marketing companies
We partner with hundreds of London-based culture, leisure and hospitality players to promote their offer overseas, and secure third-party funding to generate additional income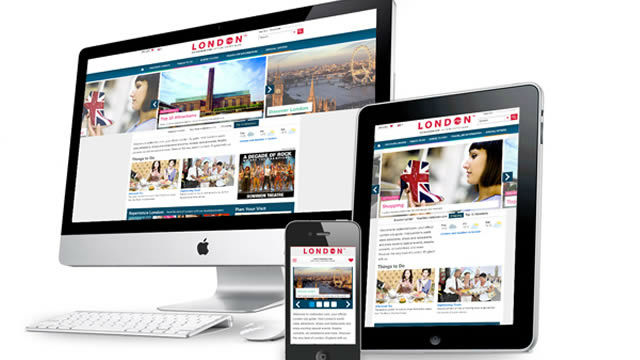 Digital marketing
Our flagship website visitlondon.com has enabled us to build communities around the world through full 'trip lifecycles' — from the initial contact through to the visit itself and further interaction post-trip
We target Chinese, French, German, Italian and Spanish audiences in their own tongue
We have optimised our ecommerce, user generated and social media platforms to make our promotional efforts even more accessible, engaging and far-reaching
In 2017 we launched the Visit London App to help guide visitors around the city
Find out more on visitlondon.com
International campaigns
Our leisure tourism marketing and PR campaigns inspire domestic and international visitors to book a visit to London for city breaks, day trips and longer holidays
Our consumer marketing programmes are becoming ever more ambitious and effective:

in 2014-15 our Guest of Honour campaign reached 300m people worldwide
our London's Autumn Season campaign in 2015 motivated 93% of audiences to take in London's remarkable events and shows
not only did our 2016 campaign, Fans of London, include some amazing famous faces, it also reached more than 500m people worldwide
and we generated 4,500 pieces of press coverage with our 2017 London's Autumn Season campaign
Travel trade
We work with the travel industry to promote London to individual leisure travellers and groups around the world
Our support spans providing compelling content — including images, video, guides and itineraries — taking part in sales missions, running familiarisation trips and attending key trade shows. 
Alongside our 'always on' travel trade support, we particularly focus on the leading travel trade operators, giving them the tools and knowledge to sell London to priority markets . 
Find out more on londonandpartners.com/travel-trade
The tourism industry is a key pillar of the capital's economy providing great employment opportunities, including many entry level jobs, for Londoners and investment right across the city. We work with partners to ensure that London remains the destination city of choice for overseas visitors.

Laura Citron, Chief Executive, London & Partners
Tourism Vision for London
We are helping shape the future of our city by creating a tourism vision for London. Find out more here.
Case studies
Find out more about our work attracting more tourists to London.