London's biggest ever light festival
Inspiring visitors and boosting businesses during the traditionally quieter month of January. Across 30 locations in London, in 2016, the four-day festival brought together a spectacular array of artists whose work illuminated the city.
NEWS: we are delighting to announce that Lumiere London will be back in 2018. Find out more here.
Visit londonandpartners.com/events to find out how we help major sporting and cultural events come to life in London.
In a nutshell
page views on visitlondon.com
Brightly coloured fish danced, human figures hovered and tropical creatures glided in a red telephone box during London's extraordinary 2016 light festival, Lumiere.
We were the lead digital partner for the four-day event: our site visitlondon.com was its official online home, we supported fundraising and international PR and worked with the Mayor's office and producers Artichoke to progress and promote the festival.
Light installations, 3D projections and interactive works by the likes of Julian Opie and Floating Pictures transformed iconic architecture and streets in 30 locations across London, attracting thousands of night-time visitors to Piccadilly, Regent Street, St James's, Trafalgar Square, Westminster and King's Cross.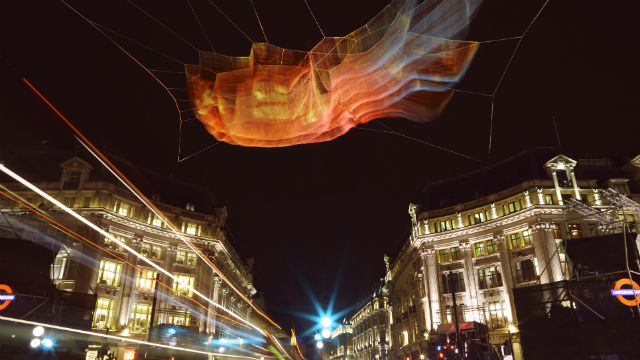 Key results
Lumiere drew more than a million people to London's West End and King's Cross, dramatically bucking the trend for a 'light footfall' January
London & Partners steadfastly championed the idea and Artichoke's vision and were an incredible support.  Their partnership helped us realise our ambitions and made the event the huge success it was.

Helen Marriage, Director of Artichoke (Lumiere founders)