London-Paris collaboration moves up a gear
London continues to strengthen ties with its continental neighbour Paris, with the news this week that London & Partners has opened its first office in the French capital city.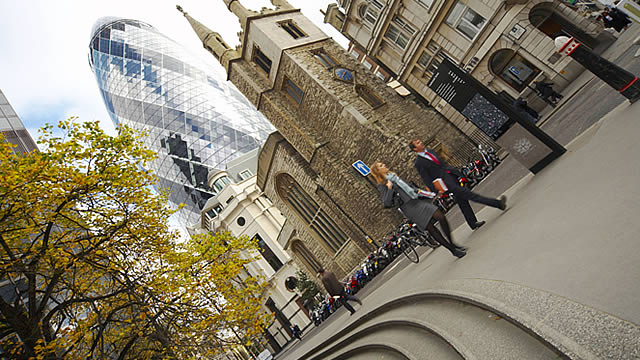 The new hub will provide support for French companies looking to expand into London as well as provide local advice for London companies looking to business in France.
The Mayor of London is in Paris today (13 November) and is being accompanied by a group of female founder companies from London on a trade mission as part of his International Business Programme.
France is the second largest source of foreign investment into London, with French businesses creating over 7,300 jobs in the UK capital in the last 5 years (1). Some of the largest French companies to invest in London during that period include businesses as diverse as luxury retail giant Kering, who own brands like Gucci and Alexander McQueen and La Poste, a mail service solutions business. More recently, Chanel also announced in September that they would be locating their global hub in London.
The Paris office opening is the latest in a series of initiatives to build a constructive alliance between the two cities, which began with Mayor Khan and Mayor Hidalgo signing a tourism agreement in 2017 to join forces in attracting international visitors.
The tourism agreement resulted in a joint marketing drive targeting US millennials, which went live earlier this month. The campaign highlights Paris and London's abundance of museums, galleries, restaurants and historic sites and shows how easy it is for visitors to discover both cities as one amazing destination using the Eurostar.
The Mayor of London, Sadiq Khan, said: "London and Paris are two of the greatest cities in the world and we have so much to gain from working together. London & Partners new office in Paris means that we will soon have more people closer to key decision makers and investors, banging the drum for London and helping London companies, like those joining me on this trade mission, to do business in France"
Katy Medlock, UK Country Manager of French Company Drivy, who opened in London in 2017 said: "It's hard to believe that it's already one year since our first rental was taken on London soil. We've grown incredibly quickly in the year, and love the city's welcoming tech scene, ease of hiring great talent and forward-thinking transport sector"
Paris is an increasingly attractive destination for London companies looking to expand into France, with latest data showing London is the number one source city for foreign direct investment into Paris over the past five years, having created over 3,000 jobs (2). Notable expansions in that time include Marks and Spencer and Grant Thornton who have both established operations in Paris.
Notes to Editors
Notes to editors
1. Data sourced from: fDi Markets, from the Financial Times Ltd, Oct 2018. Based on analysis of FDI projects since Jan 2008.
2. Data sourced from: fDi Markets from the Financial Times, October 2018. Based on analysis of FDI projects since Jan 2013

About the Mayor's International Business Programme
The Mayor's International Business Programme (GoToGrow) helps ambitious high growth (scale-up) companies from London to expand their businesses internationally. The companies accepted on the programme have at least 10 employees, a turnover or funding above 1m GBP, and 20% year on year growth.
The female founder companies on the Programme joining the Mayor as part of his trip to Paris are:
• GTN Ltd: https://gtn.ai/
• Aparito: https://www.aparito.com/
• Cynation: https://www.cynation.com/
• Social Life: https://www.youneedasociallife.co.uk/
• Studio YES: http://www.studioyes.co.uk/
• Alcove: https://www.youralcove.com/
• Vida: https://www.youralcove.com/
• Vastari: https://www.vastari.com/
• Inkpact: https://inkpact.com/
• Realeyes: https://www.realeyesit.com/ 
• Vinterior: https://www.vinterior.co/
• Push PR: http://www.pushpr.co.uk/
• BYP Network: https://www.byp-network.com/


About London & Partners

London & Partners is the Mayor of London's official promotional agency. Its purpose is to support the Mayor's priorities by promoting London internationally, as the best city in the world in which to invest, work, study and visit. We do this by devising creative ways to promote London and to amplify the Mayor's messages, priorities and campaigns to international audiences.  Its mission is to tell London's story brilliantly to an international audience.
London & Partners is a not-for-profit public private partnership, funded by the Mayor of London and our network of commercial partners. For more information, visit: www.londonandpartners.com