London tops Global Power City Index for fifth year in a row
London has been named as the world's leading global city for business, innovation and culture for the fifth consecutive year according to a report released today by the Mori Memorial Foundation's Urban Strategies Institute.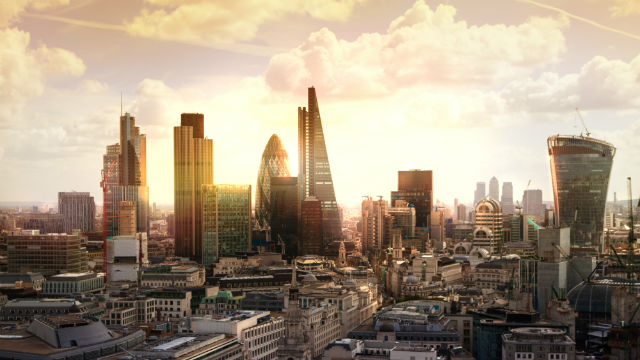 The 2016 Global Power City Index ranked London as the leading overall city, highlighting the capital's strong cultural offering, ease of doing business and global transport links. The report ranked 42 major cities across six key measures including: economy, research and development, culture, accessibility, the environment and livability.
London performed well across all areas, retaining its top spot for the fifth year in a row and ranking above other cities such as New York, Tokyo and Paris. The UK capital was first awarded the leading position in 2012 in the year it successfully hosted the Olympic and Paralympic Games.
The Mayor London, Sadiq Khan, said: "This research shows that despite the recent vote to leave the EU, London is the best place in the world to do business. From start-ups to global enterprises across all industries and sectors, the capital offers the ideal environment for businesses to thrive. I am working with London's business community to ensure their needs are met as we leave the EU and that our great city maintains its global position." 
This year London ranked top for accessibility and cultural interaction, with the report findings highlighting an increase in the number of visitors and students from abroad. The capital's access to world class transport links including a large number of international airports were also underlined as key drivers for the growth of London as a global business and tourism destination.
Since the London 2012 Olympic and Paralympic Games there has been an increase in the number of visitors to the city, according to data compiled by London & Partners, the Mayor of London's promotional agency. Last year London attracted more than 30 million visitors to the city, drawn by global sporting events such as the Rugby World Cup and blockbuster exhibitions at its museums and galleries1.
Today's report also recognised London's status as a leading business and innovation hub, with London ranking second for the economy and research and development categories. In the last five years London has emerged as Europe's largest and fastest growing technology hub with the number of digital technology businesses in London increasing by over 12,000, with around 40,000 businesses in the capital at present (an increase of 46%)2.   
The Mori Memorial Foundation's Institute for Urban Strategies has published its GPCI report annually since 2008. The GPCI index is based on an evaluation of 70 criteria across the six categories of Economy, R&D, Cultural Interaction, Livability, Environment and Accessibility, analyzing the strengths and weaknesses of global cities amid intensifying competition. The rankings also reflect the viewpoints of global managers, researchers, artists, visitors and residents. Highly regarded by organizations worldwide, the GPCI is used as a basis for urban development and branding by policymakers around the world.
Notes to Editors
1 International Passenger Survey 2016 – ONS
2 Oxford Economics 2015
About The Institute for Urban Strategies, The Mori Memorial Foundation
The Institute conducts multi-dimensional comparative research to help governments and businesses identify key strategies that enhance the competitiveness of their cities and help them develop into attractive, nurturing urban environments. In turn, the institute's initiatives contribute to international policy dialogues, including its Global Power City Index (GPCI), a highly respected index for global cities. The Mori Memorial Foundation was established in 1981 with a donation from Mori Building, a leading urban landscape developer that creates groundbreaking concepts for urban living in Japan and the rest of Asia.
Note: This research is based on data collected prior to the EU referendum vote in June 2016
Please visit: www.mori-m-foundation.or.jp/english/aboutus2/index.shtml#about_strategies
About London & Partners 
London & Partners is the official promotional company for London, which owns and manages the official tourism site, VisitLondon.com. We promote London and attract businesses, events, congresses, students and visitors to the capital. Our aims are to build. London's international reputation and to attract investment and visitor spend, which create jobs and growth. London & Partners is a not-for-profit public private partnership, funded by the Mayor of London and our network of commercial partners.   
For more information visit londonandpartners.com