Deputy Mayor for Business Rajesh Agrawal appointed Chair of London & Partners
London & Partners, the Mayor of London's official promotional company, has today announced the appointment of Rajesh Agrawal, the Deputy Mayor, Business and Enterprise, as its new Chairman to help drive tourists, events, inward investment and international students to the city.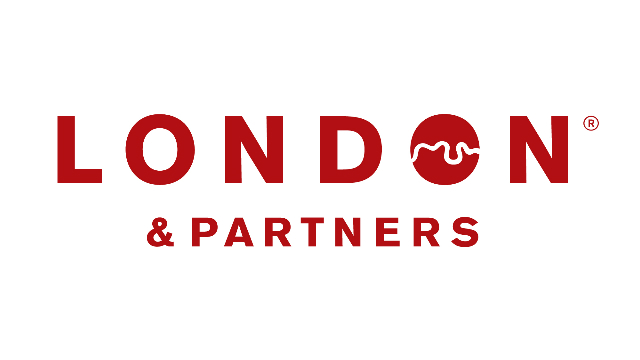 Rajesh, 39, an experienced international businessman and technology entrepreneur, will lead on helping London & Partners attract international trade and investment to London.
He will also play an important role as an advisor and champion of London as a global city for business, including spearheading international trade visits. He will also be pivotal in helping the company promote the city as a leading destination for tourism, students, culture and major events, with the overall aim of creating jobs and growth for the capital.
Prior to his recent appointment as Deputy Mayor, Rajesh built a career as a successful fintech entrepreneur. He was founder and CEO of Xendpay, an international money transfer service and RationalFX, an online foreign exchange service - both of which have grown into globally successful businesses. 
Born and brought up in Indore, India, Rajesh arrived in London in 2001, and grew a two-person enterprise working from one small office into a multi-million pound business based in London, with offices in Birmingham, France and Spain.
Commenting on his appointment Rajesh Agrawal said: "I look forward to leading the London & Partners Board to build on the company's successful work in promoting London as a leading destination for inward investment, tourism, higher education and culture. Having moved to London to set-up my own business fifteen years ago, I know how important it is to make sure that London remains open to entrepreneurs and businesses from all over the world. It is vital that we continue to shine a spotlight on London's talent, innovation and other assets that make it the world's leading city in which to do business"
Since 2011 London & Partners has added £1.2 billion GVA to London's economy while creating or supporting an additional 38,000 jobs in the capital. In addition, the company has also helped 1,244 overseas companies setup or expand in London.
London & Partners work has also contributed to the success of London as one of the world's most visited tourist destinations, with a record 31.6 million visitors to the capital last year. Additionally, the organisation has helped to bring major cultural and sporting events to the capital such as the Lumiere festival, the Rugby World Cup 2015 and the upcoming UEFA European Champions Final and Semi-finals in 2020.
Gordon Innes, London & Partners CEO added: "As an entrepreneur who moved to London to set up a business, Rajesh is well placed to champion London as the leading, world city for international business, students and tourists. His business experience and passion for our great city will be vital in helping us to promote London as the world's leading and most welcoming city.  In the coming months,  London & Partners is determined to show the world that #LondonIsOpen."
London & Partners board is made up of the following non-executive directors: Mark Boleat, Policy Chairman of the City of London Corporation's; Jean-Louis Bravard, Director, Burnt Oak Capital Ltd; Sandie Dawe CBE, Trustee, Heritage Lottery Fund, Chair, Kids in Museums; Prof. Robert Lechler, Vice-Principal (Health) and Executive Director of King's Health Partners Academic Health Services; Anne Morrison, Deputy Chair, British Academy of Film and Television Arts; Kevin Murphy Chairman, ExCeL London; Hilary Riva OBE, Non-Executive Director of Shaftesbury PLC, Asos PLC and Shepherd Neame PLC; Alan Bishop, Chief Executive, Southbank Centre, and executive directors: Gordon Innes, Chief Executive Officer, London & Partners; Andrew Cooke, Chief Operating Officer and Deputy Chief Executive Officer, London & Partners
Notes to Editors
Rajesh Agrawal – Biography
Rajesh Agrawal is the Deputy Mayor of London for Business. Born in India, Rajesh moved to London in 2001. As an entrepreneur he founded RationalFX in 2005, and Xendpay in 2014, both companies utilising technology to reduce the cost of international money transfer for businesses and individuals. Rajesh is passionate about promoting entrepreneurship and creating opportunities for young people. He was appointed Chair of Oxfam's Enterprise Development Programme in 2015 and has been a Patron of the Prince's Trust for many years. As Deputy Mayor Rajesh aims to be a strong voice for London's business community, protecting jobs and growth, and ensuring that the capital remains the most attractive place to do business in the world.
About London & Partners.
London & Partners is the official promotional company for London. We promote London and attract businesses, events, congresses, students and visitors to the capital. Our aims are to build London's international reputation and to attract investment and visitor spend, which create jobs and growth.
London & Partners is a not-for-profit public private partnership, funded by the Mayor of London and our network of commercial partners.
For more information visit www.londonandpartners.com
Contact
London & Partners Media & PR Team
Tel: +44 (0)20 7234 5710
Switch: +44 (0)20 7234 5800
Twitter: @London_PR