Leading investment firms commit to UK tech sector
Leading global investment firms have committed to continue investing in the UK's tech sector saying that London will remain an important destination for investment despite the vote to leave the European Union.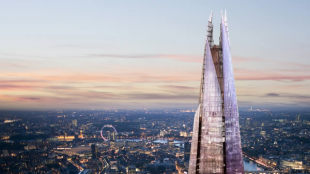 Venture capital houses such as Index Ventures, Octopus Ventures, Balderton Capital and Hoxton Ventures are among a wider group of investment firms to pledge their continued support for the UK's tech sector, with many citing London as an important hub for future growth.
In the first six months of 2016 British companies attracted $1.3 billion in venture capital funding, matching the $1.3 billion raised in the same period in 2015. Some of the largest deals this year include London-based transport app Citymapper ($40m), Student.com ($60m) and a $65 million deal for British cybersecurity firm, Darktrace, completed after the referendum vote1.
Investment into London and UK-based technology companies remains strong since the Brexit vote, with British tech firms attracting $200m of venture capital funding across 42 deals, according to the latest research from London & Partners, the Mayor of London's promotional company2.
A number of tech companies announced funding in the past month including music festival booking site Festicket ($6.3 million), Network Locum ($7.55 million), London based fintech firm Revolut ($9.61 million) and what3words ($8.5 million). Meanwhile, Santander announced that its London based venture capital fund has secured an additional $100 million to invest in UK fintech companies.
Last week, The Mayor of London, Sadiq Khan, launched the #LondonIsOpen campaign to show London is united and open for business to the world following the EU referendum.
The Mayor of London Sadiq Khan said: "This is further proof that London leads the way when it comes to technology and, because of its diversity and entrepreneurial spirit, continues to attract investment from across the globe. This investment in the capital shows that London is open for business, open for new ideas and will continue to welcome the best talent from around the world."
Eileen Burbidge MBE, Partner at London based venture capital firm, Passion Capital added: "London remains the biggest tech centre in Europe and continues to attract the best talent and companies from all over the world. These are attractive factors for any investor and there will be plenty of opportunities for investment in the coming months and years ahead. London's success has been built on strong entrepreneurial spirit and it is important that we remain positive and continue to promote our tech sector at home and abroad."
London's status as one of the world's most attractive tech hubs for investors is further supported by separate research, which found that in the last five years London's technology sector received more venture capital investment than any other major European city.1
Since 2011, London's tech companies attracted $6.64 billion in 2,894 deals, outperforming other European cities including Paris, Berlin and Stockholm. London also attracted over four times more venture capital investment than Dublin and Amsterdam1.
Rob Kniaz, Partner at London based venture capital firm Hoxton Ventures commented: "London is and will remain the leading European city for investing in technology companies. There's still far more capital, resources and talent in London than any other place on the continent. It is very much business as usual for us. Hoxton Ventures is committed to investing in UK technology businesses as demonstrated by our recent investments in funding rounds for Darktrace and Behavox, to name a few." 
Nicole Eagan, CEO of British cyber security startup Darktrace, which recently raised $65 million added: "Darktrace's ability to raise $65 million in equity from world-leading investment firms like KKR, SUMMIT PARTNERS, Samsung, TenEleven Ventures and SoftBank testified to our attractiveness as a global company headquartered in UK. With revenue growth rates of 600%, Darktrace continues to value the UK as an excellent location to hire top talent for our rapidly-growing cyber security technology company."
Further analysis of investment data into London's tech sector by London & Partners found that over the last five years private equity investments and Merger & Acquisition (M&A) activity in London remained strong when benchmarked against other major European cities. Since 2011, London tech companies attracted more private equity and M&A deals than any other major European city including Paris, Frankfurt and Madrid1.
Over a five year period, private equity firms have completed more deals for London based technology companies than for any other European city, investing a total of £12 billion. Likewise, M&A activity has remained buoyant, with investors pumping $65.3 billion across 572 deals into London technology firms from 2011-20161.
David Slater, Director of Trade and Investment at London & Partners said: "With a world class financial services hub and Europe's fastest growing technology sector, it is no surprise to see that London's tech businesses have attracted more investment than any other European city in the last five years. Moving forward, it is clear that the investor community remains committed to London and we have already seen $200 million raised since the referendum vote alone. London remains very much open for business and investment from all over the world."
Investment into London's technology sector has been boosted by a growing number of global venture capital houses choosing to setup funds and operations in London. According to London & Partners research, 253 venture capital firms now have a presence in the capital, with a number of firms choosing London as a strategic base to invest in European technology start-ups.
Further comments from UK investors:
Robin Klein, Partner, LocalGlobe: "I'm an entrepreneur and professional optimist and still super positive about London and the UK. The UK is one of the world's largest economies and we have been trading with the world and especially Europe for nearly 1000 years — the relationships are deeper than the last 24 years of integration show and I'm confident that they will mostly remain strong." 
Jo Oliver, Investment Director at Octopus Ventures: "London plays an incredibly important role as a global hub of entrepreneurship – with a thriving tech and investment scene. We are genuinely excited about the health of the UK tech and investment scene and the growth opportunities for our dynamic young companies. High growth businesses are skilled at navigating change and maximising the opportunity that often comes with it. What's key is that we ensure high growth early stage businesses here in the UK can continue to access talent from Europe and overseas. By so doing, we can all benefit from the huge contribution these businesses make to the UK through the thousands of jobs they create and their positive impact on economic growth."
Tim Hames, Director General of the British Private Equity & Venture Capital Association (BVCA): "London remains the innovation and early-stage capital of Europe, pure and simple. If you are thinking of starting a business, London, and indeed the country as a whole, is the best place in Europe to do it. Britain has a rich innovation eco-system, connecting entrepreneurs and investors along a chain that is supported by world-renowned scientific and academic institutions and a deep support infrastructure. Whatever challenges Brexit may pose, I can think of no better group of people than entrepreneurs and venture capitalists to find unique solutions to make it work."
Jon Coker, Managing Partner at MMC Ventures: "It is still too early to understand the full implications of Brexit on the investment landscape of the UK. In the weeks since the referendum we have seen no let-up in quality dealflow, nor any diminishing appetite from our institutional co-investors. In essence, whatever the lasting effects of Brexit, we believe that the UK will remain a centre of entrepreneurship and innovation, and an attractive place to start and scale a business."
Tim Mills, Investment Director at the Angel CoFund: "London is not only still open for business, but continuing to lead the way in Europe. With the greatest talent pool of entrepreneurs and investors; the UK market still arguably the most attractive place to start a tech business in Europe due to highest levels of digital adoption of any large country, greater population density, and the regulatory landscape and infrastructure to enable things to happen; not to mention the natural advantages of language and time zone, as well as 5 of the world's top 20 universities - it's still a very positive message. Furthermore, for most - the market is global and, although Europe is and will remain the natural starting point for many, the true prize by volume and value is in Asia and North America, and that is unlikely to change in the foreseeable future."
Stuart Veale, Managing Partner, Beringea: "Despite the uncertainty about Europe, there isn't any evidence yet of economic growth being impacted. There is still a massive amount of capital looking for a home in London, so good businesses will continue to receive funding.  If there is a recession, it will actually be a good time to be investing.  Valuations are likely to fall, making it even more attractive for venture capitalists to invest in tech businesses. Beringea is a transatlantic investor and well-placed to weather this uncertainty. We have plenty of capital, are Anglo-American and have always looked towards the US as well as Europe. In the past year alone Beringea US and UK have made 4 co-investments. Policymakers need to talk immediately and clearly about which system they will use to allow new migrants into the UK. This is crucially important for businesses of all sizes."
Fergal Mullen, Founding Partner, Highland Europe: "We have found the UK and London in particular to be a vibrant centre of entrepreneurial activity in Europe. We do not expect that to change no matter how the next couple of years play out.  Our mandate is to invest in European growth-stage companies that have pan-Europe or global growth ambition.  We are motivated by compelling founders who have achieved critical-mass revenue scale and profitable unit economics on a capital efficient basis.  Whether the company is from Switzerland, Norway, the U.K. - European but non-EU - or Germany, France, Ireland, Spain, Italy or any other EU country is of no relevance in our evaluation.  We look for high quality not club membership and we expect the UK to continue to be a strong source of investment opportunities for Highland Europe."
Rory Stirling, Partner at BGF Ventures: "Our tech community should be proud of what it has achieved in recent years and continue to be bold in its ambitions. Leaving the EU raises lots of challenges for the tech community but entrepreneurs naturally create opportunity from change. At BGF Ventures we are not distracted from our primary purpose of investing in the most promising tech companies and individuals with global ambitions."
Johnny Hewett, CEO Smedvig Capital: "Smedvig Capital has been investing into London based scale up businesses for 20 years now and is confident that whatever the political environment, the incredible melting pot of cultures, raw talent and sheer perseverance that defines London will continue to provide exciting investment opportunities over the next 20 years and beyond"
Suranga Chandratillake, General Partner, Balderton Capital: "There are going to be substantial changes in European politics, trade agreements, and governance in the next few years. It is hard to predict what they are going to be. But we must not lose our nerve, history has shown that great startups can be founded at any time, and hard terrain often inspires incredible innovation. Great startups thrive not on macro-economics, but on disruption of existing markets, and compelling innovations. And this is exactly what the best entrepreneurs in Europe are doing right now. They are disrupting existing markets, they are creating new ones, and constantly facing challenges while doing so. We have full confidence in their ability to navigate through the level of uncertainty that the coming months will bring."
Reshma Sohoni, Founding Partner, Seedcamp: "As a company that sits at the epicentre of a large cross section of the global populace and as a group of people who champion unity over division, Seedcamp is investing in the best possible founders from UK and all across Europe. We've recently given our vote of confidence to a leading market, to great talent and commitment by joining funding rounds of successful UK companies such as Revolut. We have shown support for the past 9 years to 220 companies as a first round fund of choice and we are committed to staying close to the teams on their journeys to remarkable growth."
Notes to Editors
1 PitchBook data sourced by London & Partners from 1st January 2016 to 30th June 2016. Sourced on 21/07/2016.
2 PitchBook data sourced by London & Partners from 24th June to 22nd July 2016. Sourced on 22/07/2016.
About London & Partners.
London & Partners is the official promotional company for London. We promote London and attract businesses, events, congresses, students and visitors to the capital. Our aims are to build London's international reputation and to attract investment and visitor spend, which create jobs and growth. London & Partners is a not-for-profit public private partnership, funded by the Mayor of London and our network of commercial partners.
For more information visit www.londonandpartners.com      
About #LondonIsOpen
#LondonIsOpen will show the world that London remains entrepreneurial, international, and full of creativity and possibility, while reassuring the more than one million foreign nationals who live in London that they will always be welcome, and that any form of discrimination will not be tolerated.
The Mayor is urging all Londoners, organisations and businesses to show their support for the #LondonIsOpen message via social media, through other creative ways.
For more information visit: www.londonisopen.com
Contact
Media contact:
Ben Pattie, PR Manager FDI & Tech 
Tel: +44 (0)20 7234 5872/+44 (0)7879224349 
London & Partners Media & PR Team
Tel: +44 (0)20 7234 5710
Switch: +44 (0)20 7234 5800
Twitter: @London_PR