Technology to revolutionise medicine
People may no longer need to visit their doctor for routine consultations within the next 20 years according to research by MedCity, the life sciences promotional agency set up by the Mayor of London 1.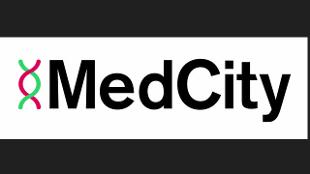 A poll of more than 2,000 people by SMG Insights / YouGov suggests that advances in virtual reality technology will make it possible for people to consult their GP from home when they get ill, rather than travel to a surgery.
Further findings from the poll show that by 2036 the majority of people believe that 3D printers will be used to produce human organs, potentially removing the need for human organ donation, while just under half of those surveyed think the world's first cloned human will have been born.
The research comes ahead of an event today organised by MedCity, Tech London Advocates and DigitalHealth.London to examine how health-tech innovators can work with the NHS.
Sarah Haywood, Chief Executive of MedCity said: "Technology innovation has real potential to effect change in how healthcare services are provided and consumed. In London and the South-East, the combination of tech, design and healthcare is already taking giant strides in the creation of useable, human-centred devices to improve all our lives. Perhaps the biggest challenge will be to make sure that these advances can be made accessible to all."
New digital technologies have the potential to revolutionise medice and the provision of healthcare services. Last week by Simon Stevens, Chief Executive of NHS England said that mobile phone applications and high-tech devices could potentially improve patient care and save the NHS money 2.
But, the development and adoption of new technologies is being hampered by challenges such as the lack of a clear procurement route in the NHS, and difficulty in gaining access to clinicians and patients who can help shape the products.
DigitalHealth.London, a pan-London initiative created to support London as the global capital for digital health, was launched earlier this year by the Life Sciences Minister George Freeman. It is currently recruiting 30 digital health startups to an accelerator programme which will see them work directly with the NHS in London to develop and commercialise their ideas.
Charlie Davie, Managing Director UCLPartners AHSN, and DH.L board member, commented: "We welcome any new initiatives to support the acceleration of digital innovations with the NHS. These technologies have the potential to make a real difference to the way we care for our patients. DigitalHealth.London's role is to make it easier for new technologies to be adopted into working practice in the NHS."
Last year, MedTechSouthEast, a partnership between MedCity and the Design Council, ran a competition to find the most exciting new pieces of health technology with a view to bring the products to market. Technologies that were showcased included a glove that steadies the hand of people with Parkinson's disease, and an easy to use plug socket designed for people with limited grip.
Dr Eliot Forster, Chairman of MedCity and CEO of Immunocore added: "What stands out when you look at entrepreneurs and innovators working around med-tech is the quality and creativity of products that are, more often than not, developed in response to personal experience – whether that's seeing loved ones struggle with a condition or through working with patients. We need to harness this passion and drive in our work with all stakeholders so that more people can benefit, more cheaply, right across the healthcare sector."
Notes to Editors
1 MedCity commissioned SMG Insight /YouGov to survey 2,077 British adults. The research took place in June 2016. Findings show:
62 per cent of people believe that Doctor's appointments will be routinely conducted by virtual reality
53 per cent believe that 3D printing will be used to produce human organs
41 per cent believe the first cloned human being will have been born
2 "Health apps could save the NHS money" Timesonline http://www.thetimes.co.uk/article/health-apps-could-help-save-the-nhs-money-6k0t0x9rf
About MedCity
Established by the Mayor of London with the capital's three Academic Health Science Centres - Imperial College Academic Health Centre, King's Health Partners, and UCL Partners - MedCity is a unique collaboration that brings together the outstanding life sciences strengths of London and the greater south east.
Over the next 20 years, MedCity will position the region as a world-leading, interconnected hub for research, development, manufacturing and commercialisation by championing collaboration and entrepreneurship, promoting a joined up and globally distinct life sciences offer, and providing a visible 'go-to' point for industry and investors.
About Digital Health.London (DH.L)
DH.L is a partnership of three London Academic Health Science Networks (AHSNs) - UCLPartners, Health Innovation Network and Imperial College Health Partners - together with MedCity and NHS England. For more information visit http://digitalhealth.london/
The work of the DH.L includes the Accelerator programme, designed to provide support to small and medium sized businesses to work with the NHS and the wider healthcare sector. For more information visit http://digitalhealth.london/accelerator/
About Tech London Advocates:
Tech London Advocates is a private sector led coalition of over 3,000 expert individuals from the tech sector and broader community who have committed to championing London's potential as a world-class hub for tech and digital businesses. It strives to support London's tech start-ups and high growth businesses in finding new investment new talent and continued success.
Tech London Advocates is an independent not-for-profit organisation, sponsored by City of London Corporation, Penningtons Manches LLP, Russell Reynolds Associates, London First, Here East, MassChallenge, Breakthrough Funding, Cocoon Networks and Hewlett Packard. 
Contact
Martin Greig, Head of Media & PR
Tel: +44 (0)20 7234 5710, Mob: +44 (0)7920 759019
London & Partners Media & PR Team
Tel: +44 (0)20 7234 5710
Switch: +44 (0)20 7234 5800
Twitter: @London_PR