London announces major international medical congress win
London & Partners, the official Convention Bureau for the city, today announced that the European Association of Urology (EAU) will return to the capital in 2017, after almost thirty years, to host its annual congress.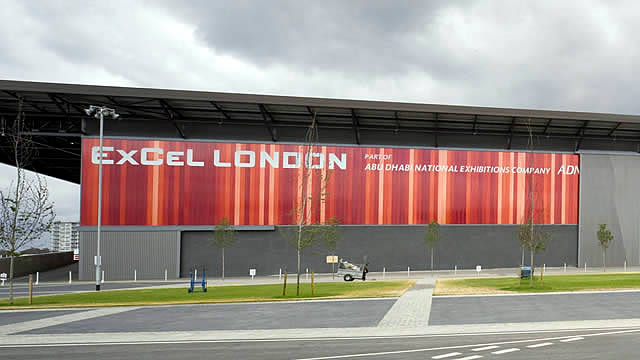 The five-day event, which will take place at London's international conference centre, ExCeL London, is expected to see over 12,000 medical specialists flock to the capital, bringing in an estimated £41.7m of economic benefit to the capital. 
As part of the congress, the European Association of Urology Exhibition will also provide delegates with a chance to familiarise themselves with both established products and cutting-edge medical technology. 
Over the past few years, London has been welcoming more and more major medical events. Last year alone, the city played host to the European Renal Association-European Dialysis and Transplant Association (ERA-EDTA) congress, the European Association of Periodontology congress (EuroPerio), which attracted 25% more delegates than the association's previous event, and the European Society of Cardiology congress, which broke all previous records of attendance. 
Becky Graveney, Head of Associations at London & Partners said: "London has proved time and time again that it knows how to deliver a great event and, with the city being one of the world's leading centres for Life Sciences, it is no surprise that an increasing number of high profile medical associations choose London to host their congresses. We are looking forward to welcoming the European Association of Urology for what is set to be a leading scientific conference." 
Professor Christopher Chapple, Secretary General of the European Association of Urology and Honorary Professor of Urology at Sheffield Teaching Hospitals: "London is a great city to host our next Annual Congress, EAU17. It's vibrant, modern and yet historical at the same time. With ExCeL London as the venue for this meeting, we are working to deliver a comprehensive, cutting-edge congress that will gather over 12,000 Urologists from all over the world."  
Samantha Shamkh, Head of Conventions, ExCeL London: "We are delighted that the European Association of Urology have chosen ExCeL and London to host their 2017 congress. We work closely with all of our clients to understand their specific objectives, whether that's in terms of growing their attendance, achieving a greater global outreach or increasing scientific content. With the support of London & Partners, we can help our clients to achieve their aims, ensuring that they get the most from hosting their congress with us. We look forward to working with EAU, helping them to deliver a successful event outcome for the both the association and their delegates." 
London is one of the most popular destinations for international conventions and conferences. Last year, the city went up to 6th place in the ICCA rankings, and also ranked 4th in terms of delegate attendance. 
London's reputation as a life sciences centre of expertise was boosted by the launch of MedCity in 2014, a collaboration between the Mayor of London and the capital's leading research and healthcare centres to increase life sciences investment, commercialisation and entrepreneurship in the London-Cambridge-Oxford golden triangle. 
2016 will also see the opening of the Francis Crick Institute, a biomedical discovery institute and a consortium of six of the UK's most successful scientific and academic organisations. 
Upcoming medical events scheduled to take place in London this year include the European League Against Rheumatism (EULAR) congress in June and the European Respiratory Society congress in September. 
For more information about hosting your event in London visit conventionbureau.london.   
Notes to Editors
London & Partners is the official promotional company for London. We promote London and attract businesses, events, congresses, students and visitors to the capital. Our aims are to build London's international reputation and to attract investment and visitor spend, which create jobs and growth. London & Partners is a not-for-profit public private partnership, funded by the Mayor of London and our network of commercial partners. For more information visit www.londonandpartners.com  
ExCeL London is the capital's international convention and exhibition centre, located in London's Royal Docks. Since opening in November 2000, ExCeL London has hosted over 4,000 events including trade and consumer exhibitions, conferences, association meetings, product launches, AGMs, gala dinners, award ceremonies, sporting events and religious festivals. More than twenty million people from over 200 different countries have visited ExCeL London. ExCeL London was acquired by ADNEC, the Abu Dhabi National Exhibitions Company in 2008. 
Contact
Tel: +44 (0)20 7234 5838/ +44(0)7825785570 
Tel: +44 (0)20 7234 5710 / Switch: +44 (0)20 7234 5800