London welcomes new visitor visas for Chinese tourists
VisitLondon.com has today welcomed the announcement from Prime Minister David Cameron of new visitor visas for tourists from China that will deliver a major boost to London's tourism sector.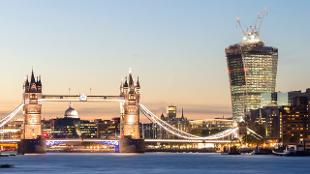 Starting in 2016, new visitor visas for tourists from China will be valid in the UK for 2 years, which is 4 times the usual 6 month limit for standard visitor visas. There are also plans to introduce a new 10 year multiple entry visit visa for Chinese tourists at no extra cost.
The economic benefits for London's tourism economy are expected to be significant. Over the past five years (2009-2014), the number of Chinese visitors coming to London has risen by 112 per cent. Spending over the same period has risen by 167 per cent and forecasts for the next 8 years from Oxford Economics anticipate additional growth of 77 per cent.
The national picture is also positive. Chinese tourists currently contribute £500 million annually to the UK economy with record numbers visiting the UK to make the most of all the retail opportunities and visitor attractions on offer – up 35% between April and June this year compared to the same period in 2014, according to latest figures from VisitBritain.
Prime Minister David Cameron said: "China is becoming one of our fastest-growing tourism markets so making it easier and more convenient for Chinese visitors to come to the UK is extremely important. That is why the announcement I'm making today is great news for our tourism industry and great news for the British economy enabling us to maximise Chinese spending power even further. It will mean that the UK has the best offer in Europe for Chinese tourists and will build on our already strong people to people links, strengthening UK-China relations further"
Gordon Innes, CEO of London & Partners, the Mayor's official promotional company for London which runs VisitLondon.com said: "This is fantastic news for London and its Chinese visitors, who are already coming to the capital in record numbers and spending more than ever. Our visitor offering for the Chinese market spans a range of hospitality services and user-friendly tools for Chinese visitors to get the most out of their visit, from impeccable feng shui to congee at breakfast, Chinese-speaking staff, China Union Pay facilities, translated audio guides and much more. London & Partners is working closely with partners across the industry to promote the capital to Chinese tourists and develop initiatives to boost the numbers of visitors coming to London from China in the future."
Notes to Editors
About London & Partners
London & Partners is the official promotional company for London. We promote London and attract businesses, events, congresses, students and visitors to the capital. Our aims are to build London's international reputation and to attract investment and visitor spend, which create jobs and growth.
London & Partners is a not-for-profit public private partnership, funded by the Mayor of London and our network of commercial partners.
For more information visit our website.
Contact
Media contact:
London & Partners Media & PR Team
Tel: +44 (0)20 7234 5710
Switch: +44 (0)20 7234 5800
Twitter: @London_PR