London's ESC Congress 2015 breaks all previous records
ESC (European Society of Cardiology) Congress 2015 in London has broken all previous records, making it the most successful event in the Society's history, with a delegate attendance of 32,773. The event also welcomed more international visitors than ever before, with attendees from over 140 countries worldwide.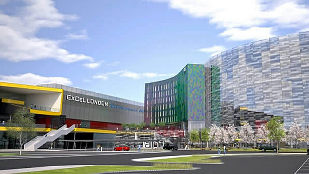 The event, which was held at ExCeL London from the 29th August – 2nd September 2015, celebrated five packed days of science, including 28 clinical hot line presentations, 18 clinical trial updates, 20 registry studies, five new guidelines and 4,533 abstracts.
Professor Fausto Pinto, ESC President, commented: "By 2030, 40% of Europeans will suffer from some form of CVD (Cardiovascular Disease), so what's happened in our congress is relevant to everyone, not only health professionals. The congress broke yet another record in attendance and we are proud to have brought together so many delegates from all over the world to discuss the latest research."
Isabel Bardinet, CEO of ESC, added: "London and ExCeL have completely delivered on our expectations. Never in the history of the ESC Congress have we had such a well-attended event. London has been a fantastic host city and ExCeL, based on feedback by participants, has delivered the best layout the congress has ever had. It is evident that the delegates have enjoyed being at the venue. A congress can't work unless the city, the venue and the organiser work in partnership and I'm delighted that the partnership between ESC, London & Partners and ExCeL has been so strong – it's even difficult to tell the teams apart, as they've worked together as one, to deliver a great event."
James Rees, Executive Director, ExCeL London, said: "The decision to build and open London's first International Convention Centre in 2010 was made with the specific desire to host events of this magnitude and the huge numbers they need to accommodate. The way ESC used the venue was truly spectacular and ExCeL's flexible design allowed delegates and exhibitors to meet and interact in such a way that feedback has described the venue layout as the best the Congress has ever had. In what is our busiest ever year for conferences, staging the ESC Congress has helped to further cement our reputation as a home of world leading events."
Becky Graveney, Head of Associations at London & Partners, added: "It was a privilege to see the ESC Congress come together so successfully in London. The city truly embraced the event, with the London Heart Trail from Tower Bridge to London Eye promoting the importance of heart health and well-being to visitors and Londoners alike. The culmination of course was the record-breaking delegate numbers and the £100million in economic benefit the event brought to London. The cardiology congress is the meetings world equivalent of the Olympics, and ESC was a gold-medal winning event for everyone involved."
Notes to Editors
About London & Partners:
London & Partners is the official promotional company for London. We promote London and attract businesses, events, congresses, students and visitors to the capital. Our aims are to build London's international reputation and to attract investment and visitor spend, which create jobs and growth. London & Partners is a not-for-profit public private partnership, funded by the Mayor of London and our network of commercial partners.
About ExCeL London:
ExCeL London is the capital's international convention and exhibition centre, located in London's Royal Docks. Since opening in November 2000, ExCeL London has hosted over 4,000 events including trade and consumer exhibitions, conferences, association meetings, product launches, AGMs, gala dinners, award ceremonies, sporting events and religious festivals. More than twenty million people from over 200 different countries have visited ExCeL London.  ExCeL London was acquired by ADNEC, the Abu Dhabi National Exhibitions Company in 2008.
Contact
For further details on ExCeL London please visit www.excel.london
For further details on London & Partners Convention Bureau visit conventionbureau.london
For further media queries, please contact:
Bettina Gimenez
T: +44 (0) 20 7234 5892
E: bgimenez@londonandpartners.com
Lucy Merritt
T: +44 (0) 20 7069 4781