London World's Most Attractive City For Foreign Investment
London is the world's leading city for foreign direct investment, according to a new global study of international investment. In 2014, London brought in more foreign investment and created more jobs than any other city in the world according to IBM's annual Global Location Trends report[i].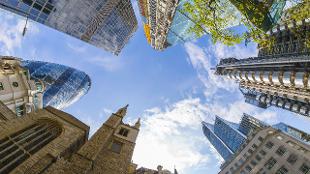 For the seventh year in a row, London topped the IBM rankings attracting 235 foreign investment projects from companies relocating and expanding overseas. Paris was the next most attractive city for investment attracting 144 FDI projects. London outperformed major global cities across all continents with significantly more investment projects compared with other destinations such as New York (31), Singapore (79) and Dublin (51).
The report also reveals that foreign investment into London generated 11,300 jobs for the city in 2014, more than the number of jobs for Paris, Amsterdam and Barcelona combined.
On a national level, the report found that the UK is the leading country in Europe for the number of jobs created from foreign direct investment (FDI) projects. FDI has provided a boost for the national economy with 49,500 jobs – almost double the amount of the next highest ranking country, Germany (23,100).
London & Partners, the Mayor of London's inward investment company, helped 270 international companies establish their businesses in London in the financial year 2014/15, with the USA, India and China accounting for almost half of all investment. The capital's thriving tech sector saw the most number of investments, representing 40 per cent of all companies investing the capital.
These figures support the findings of research launched at this year's London Technology Week, demonstrating London's attractiveness as a tech hub. According to professional services firm EY more than 1,000 international tech investment projects were located in London between 2005–2014, significantly more than the next most attractive city, Paris (381).
Mayor of London, Boris Johnson MP said: "For centuries London has been one of the world's most successful international trading cities and it is terrific that we continue to attract record levels of business from overseas. London's position at the centre of the world makes it an ideal destination for investors and international companies looking to do business with markets across the globe. Foreign investment is a key driver of jobs and growth for the London economy."
David Slater, Director of International Trade and Investment at London & Partners said: With unrivalled access to international markets, creative talent and capital, London offers the world's most competitive business environment for international companies looking to grow and expand. From technology to life sciences, London's high concentration of global decision makers and experts makes it an ideal destination for businesses looking to establish an international headquarters. This fact is supported by IBM's report which reveals that over last year we have seen more companies expand and relocate in London than New York, Singapore and Dublin combined. In 2015/2016, we expect to help even more international companies move and grow their businesses in London.
OpenTable, the world's leading provider of online restaurant reservations, is an example of a fast growing US business that has a London base. OpenTable works with approximately 4,500 restaurants in the UK and has seated more than 58 million diners since entering the market in 2004 (acquiring the toptable brand in 2010).
Michael Xenakis, Managing Director EMEA, OpenTable said: "London sits firmly at the forefront of the global restaurant scene, making it an obvious choice for OpenTable's European base. It offers excellent travel links to the US and Europe, and enables us to tap into an abundance of talent in relevant sectors for our business, from engineering to marketing and everything in between."
David Stokes, Chief Executive, IBM UK and Ireland said "Our report proves that foreign owned businesses continue to see London as an attractive place to invest and a key place to do business. This illustrates London's position as a strong competitor in the global marketplace and the momentum the city possesses in recruiting new foreign investment." 
Total global foreign investment increased by 6% in 2014 while the associated jobs created also saw a 6% increase in the same period. The report outlines the latest trends in corporate location selection, showing where companies are locating and expanding their businesses and creating jobs around the world.
Key Findings:
| | |
| --- | --- |
| Total investment projects: | Top destination cities by no of jobs created: |
| London (235) | London (11,300) |
| Paris (144) | Amsterdam (4,400) |
| Singapore (79) | Budapest (3,800) |
| Amsterdam (79) | Dublin (3,700) |
| Shanghai (77) | Istanbul (3,700) |
| Chicago (74) | Paris (3,500) |
| Dubai (67) | Koln (3,400) |
| Bangkok (61) | Prague (2,900) |
| Barcelona (58) | Belfast (2,900) |
| Istanbul (57) |  Barcelona (2,700) |
-ENDS-
Notes to Editors
About the report
IBM-Plant Location International has started to develop the Global Location Trends Database in 2002. This database tracks announced decisions of companies to locate new operations in regions outside of their HQ region/country on an ongoing basis.  

IBM analysis focuses on volumes of foreign investment focuses on job creation. The investment project figures refers to those that have been completed in 2014, generating over 10 jobs.
The full IBM Global Location Trends: 2015 Annual Report can be viewed here.
Methodology
On a daily basis, multiple media (newspapers, newsletters, websites, etc) in the most important global languages are screened for investment project announcements, which are then registered in the Global Location Trends database. Additional investment project data is received and integrated from other specialized FDI databases and project successes tracked and submitted to IBM-PLI by hundreds of investment promotion agencies and economic development organizations around the world.  IBM-PLI screens almost half a million announcements and projects on annual basis to select and validate 10 to 15 thousand projects that are included in the database.
The Global Location Trends database monitors corporate investments at the project level. It records announcements of new and expansion projects made by companies. For each project, details are registered on the investor, origin, location of investment, sector and cluster, business function, type of investment, estimated jobs, capital invested, locations considered as well as other information as available.
The emphasis of the Global Location Trends database is on so-called 'mobile' and 'contestable' investment projects, which means that companies are considered to have had a choice among a variety of (international) locations when deciding where to establish their operations (hence retail for example is therefore excluded). The majority of investment projects in the database are so-called foreign investment projects.
The Global Location Trends database is a dynamic database which is permanently aligned with current market developments and needs. In IBM-PLI has recently upgraded its sector and cluster classifications in response to newly emerged sectors, clusters and technologies. New parameters have also been introduced into the database to better reflect the perceived 'value' of investment projects (beyond capital or jobs).
About London & Partners.
London & Partners is the official promotional company for London. We promote London and attract businesses, events, congresses, students and visitors to the capital. Our aims are to build London's international reputation and to attract investment and visitor spend, which create jobs and growth.
London & Partners is a not-for-profit public private partnership, funded by the Mayor of London and our network of commercial partners.
For more information visit www.londonandpartners.com       
About IBM-Plant Location International
IBM-Plant Location International IBM-Plant Location International (IBM-PLI) is a division of IBM Global Business Services that specializes in corporate location and economic development strategies. With support from industry and functional subject matter experts (SMEs) in key markets around the world, IBM-PLI provides location strategy and site selection services to corporate clients, analysing international business locations for expanding or consolidating companies to help them select the optimal location. IBM-PLI also advises economic development organizations on improving competitiveness, employing strategic marketing and tools and developing value propositions.
Contact
Ben Pattie, PR Manager FDI & Tech
Tel: +44 (0)20 7234 5872/+44 (0)7879224349
bpattie@londonandpartners.com

London & Partners Media & PR Team
Tel: +44 (0)20 7234 5710
Switch: +44 (0)20 7234 5800
press@londonandpartners.com
Twitter: @London_PR
[1] IBM Global Location Trends: 2015 annual report