VC investment in Britain's booming Tech sector reaches an all-time high
Venture capital investment into Britain's technology companies has hit a record high with nearly $1.5bn raised during the first six months of this year, according to figures released today by London & Partners, the Mayor's promotional company for London 1.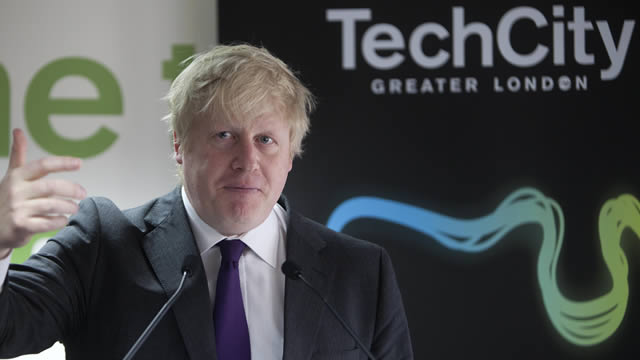 The capital's technology companies are leading the way in attracting VC investment by securing more than 80 percent of the total funding and 70 per cent of all deals 2.
Over the last six months VC investment in London has been driven by the city's thriving FinTech sector with firms like Funding Circle, Azimo, WorldRemit and Currency Cloud raising $472million – equivalent to 40 per cent of the total amount raised in London.
In April, Funding Circle, the peer-to-peer lender, which allows people and institutions to bid online to lend money to small businesses, secured the largest deal of the last three month by raising $150m. The company is now valued at more than $1bn. Samir Desai, CEO and co-founder of Funding Circle said: "London continues to be a fantastic place to grow a financial technology company. In just five years, the Funding Circle marketplace has become the fifth largest net lender to small businesses. The money we raised in April will allow us to go on to create a sustainable, category-defining business in a multi-billion dollar global market."
 
The investment figures, which are compiled by London & Partners and have been sourced from CB Insights, the venture capital and angel investment database, show that VC investment into UK tech firms during the first six months of 2015 eclipse the same period in 2014 when firms raised just over $1bn and are hundreds of millions of dollars higher than the full 12 month totals from 2010-13. The data comes after research from GP Bullhound, which was released at London Technology Week 2015, revealed that Britain has 17 tech unicorns (companies valued at over $1bn) with 13 in the capital.
Eileen Burbidge, MBE, Partner at Passion Capital and the Mayor of London's tech ambassador for the city, said: "Last year it took London tech firms 9 months to reach the billion dollar mark, this year they've done it in six months.  The city has become such a tech powerhouse because it excels over other tech hubs around the world. London combines the technology and digital innovation of Silicon Valley with the Wall Street financing heritage of New York and the policy making of Washington DC – all in one phenomenal city."
Gordon Innes, CEO London & Partners added: "London is rapidly becoming the most exciting city in the world for tech. Innovative entrepreneurs across the capital continue to produce exciting new companies which are attracting the eye of the world's investment community. But five years after the tech city initiative was launched, London is now producing tech companies of genuine scale which are drawing serious money into the sector. It's no wonder that tech is now such an important part of London's economy."
London's army of tech startups are also continuing to secure record levels of funding. DoPay, a FinTech company that graduated from the Barclay's Tech Stars accelerator programme last year and which allows people who're excluded from the traditional banking system get access to financial services, successfully raised $2.4m in two separate deals during the last three months. Frans van Eersel, CEO of DoPay said: "Access to this kind of early-stage funding is crucial for companies like us. The money will allow us to push ahead with our growth across Egypt and expand into new markets across West Africa."
The amount of money raised by tech companies demonstrates just how quickly the sector is growing across London and the UK. Just five years after the Prime Minister David Cameron and the Mayor of London Boris Johnson launched the Tech City initiative, venture capital investment into London's tech sector is now more than 10 times greater than in 2010 and tech is the fastest growing sector of the economy.
The digital tech sector in London is forecast to boost the capital's economy by £18bn in 2015, according to research from Oxford Economics. The report also shows the number of companies in London's digital technology sector has grown by 46 per cent since the launch of the Tech City programme. 
The recent London Technology Week 2015 highlighted the strength of the sector with over 43,000 people attending over 220 events. Thousands of international representatives from 80 different countries attended and a dozen delegations flew in from Brazil, Korea, China, USA, Malaysia, India and other countries.
ENDS
Notes to Editors
Notes to Editors:
1 VC investment into UK tech companies Q1 & Q2 2015 (including London) - $1,468.66 – VC investment into London-based tech companies Q1 & Q2 - $1,182.19
2 Total UK deals 227. Total London deals 158
About London & Partners.
London & Partners is the official promotional company for London. We promote London and attract businesses, events, congresses, students and visitors to the capital. Our aims are to build London's international reputation and to attract investment and visitor spend, which create jobs and growth.
London & Partners is a not-for-profit public private partnership, funded by the Mayor of London and our network of commercial partners.
For more information visit www.londonandpartners.com
About Passion Capital.
Passion Capital is the premier early-stage venture fund in London, established by former entrepreneurs and operators who apply their experiences to helping founders and early-stage teams build hugely valuable digital media/technology companies.
Passion Capital general partners have been personally involved in the largest European technology exits of the past decade, including the biggest exits of the year for 4 of the past 10 years by market value (Ricardo.de acquired by QXL, Skype purchased by Ebay, Last.fm acquired by CBS, and QXL/Tradus acquired by Naspers) — and look forward to being involved in many more.
For more information, visit www.passioncapital.com or @passioncapital