London looks ahead to another world-class year
VisitLondon.com, the official city guide for the capital, highlights the very best of what's in store for visitors to London next year.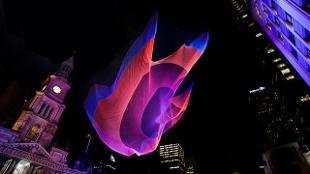 From blockbuster exhibitions, anniversaries and commemorations to light festivals and on-stage magic, 2016 in London is expected to captivate its ever-growing global audience. Unmissable events include:
These landmark events and nationwide celebrations are anticipated to draw significant numbers of international visitors. Over the past five years (2009-2014), the number of overseas visits to London have increased by 22.5 per cent, and for the last two years the capital has been hailed as the world's most popular tourist destination by The Global Destinations Cities Index from Mastercard. This in-depth ranking of the 132 most travelled cities from around the world forecasts that London is projected to welcome 18.82 million international visitors in 2015.
Gordon Innes, CEO of London & Partners, the international promotional company for London which operates VisitLondon.com, said: "International visits to London are at a record high, so it's very exciting to know that our city is, once again, set to deliver another incredible programme of events in 2016 for visitors and Londoners alike. 
"As VisitLondon.com, we are committed to promoting the city's diverse tourism offer and, early 2016 will see the launch of a brand new international tourism campaign, as well as some very special projects and collaborations to maintain London's leading tourism position. With global competition growing ever-stronger, London certainly isn't resting on its laurels."
For the full line-up of 2016 events and offerings – please click here
To keep up with the latest London happenings, visit VisitLondon.com
Notes to Editors
Contact
London & Partners Media & PR Team
+44 (0)20 7234 5710 
Switch: +44 (0)20 7234 5800 
Twitter: @London_PR