15 London Tech Growth Heroes announced
Fifteen technology companies are identified by London & Partners as the capital's "Tech Growth Heroes" - role model businesses that are driving economic growth and creating jobs.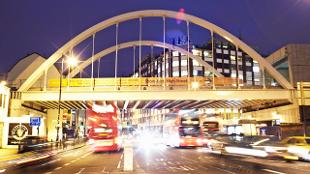 Some of the companies are highly visible consumer brands, such as Shazam, Hailo and Just Eat. Others, such as OrderDynamics and Mimecast, provide valuable business-to-business services.
Gordon Innes, Chief Executive of London & Partners, the Mayor's promotional company for London, said: "There is a great deal of discussion about how to create substantial, scalable enterprises out of London's flourishing tech start-up scene. By identifying these Tech Growth Heroes, we are demonstrating that great tech companies are being built here in London. These London-based businesses are showing high rates of growth in sales and employee numbers and are securing significant support from external investors."
Ismail Ahmed, Founder & CEO, WorldRemit, one of the companies identified as a Growth Hero said: "We are delighted by the growth of WorldRemit and how people have embraced a new way of sending money to friends and family. It's also hugely gratifying to be part of this movement of London-based companies that are shaking-up different industries and taking the world by storm."
The full list of London Tech Growth Heroes comprises:
Calastone
FarFetch
Hailo
Just Eat
MedicAnimal
Mimecast
Omnifone
Order Dynamics
Secret Sales
Shazam
SwiftKey
Unruly
WorldRemit
Zopa
More information about the companies and the campaign can be found at http://invest.london/grow/heroes.
Notes to Editors
How the companies were selected
London & Partners used six separate, authoritative sources from which to derive its list of Tech Growth Heroes.
1. The Deloitte Fast 50 and the Sunday Times Tech Track are focused on UK tech companies and their rate of revenue growth. In the case of the Deloitte Fast 50, we considered companies that featured in both the 2014 and 2013 studies. In the case of the Sunday Times Tech Track, we looked at all companies that featured in the Tech Track and the Ones to Watch between 2010-2014.
2. The Tech Tour Growth 50, a 2014 study of European tech companies and their rate of revenue growth. We have picked out the London-based companies in this ranking.
3. The Future Fifty, established by TechCityUK, and the LSE Elite, a platform designed to help ambitious private companies prepare and structure for their next stage of growth.
4. The final source is research conducted by CB Insights on behalf of London & Partners to identify which London-based companies have obtained the largest amounts of external funding in the period 2010-2015, and which London-based companies have secured the highest valuations based on transactions conducted between 2010-2015.
About London & Partners
London & Partners is the official promotional company for London. We promote London and attract businesses, events, congresses, students and visitors to the capital. Our aims are to build London's international reputation and to attract investment and visitor spend, which create jobs and growth.
London & Partners is a not-for-profit public private partnership, funded by the Mayor of London and our network of commercial partners.
For more information visit www.londonandpartners.com
Contact
London & Partners Media & PR Team
Tel: +44 (0)20 7234 5710
Switch: +44 (0)20 7234 5800
Twitter: @London_PR