London welcomes a new Princess
London's tourism body Visitlondon.com, has welcomed the birth of the Royal baby as London expects more visitors than ever before this summer.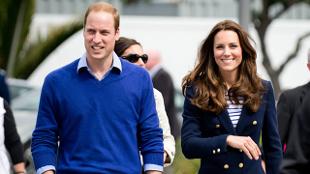 VisitLondon.com is predicting the capital will welcome nearly 32 million international and UK tourists to the city in 2015 - 2.7 million more than the 29.1 million visitors in 2013.
Gordon Innes, Chief Executive of London & Partners, the Mayor of London's official promotional company which runs VisitLondon.com, said: "We are delighted for the Duke and Duchess of Cambridge on the arrival of the new Princess, the news of which will make it an extra special Bank holiday across London."
Tourism to London is booming, and its royal connections and attractions are one of a number of the key drivers that attract people from the UK and abroad to the capital. The Royal Collection Trust and Historic Royal Palaces welcome millions of visitors each year, with a dynamic range of Royal properties including Buckingham and Kensington Palace, the Tower of London and Hampton Court Palace.
The year of HRH Prince George's birth, 2013, was a record-breaking year for tourism, with London welcoming almost 17 million international visits.
Gordon Innes continued: "Whilst it's impossible to quantify the effect the birth of a new royal baby will have on the number of tourists visiting London, it's clear that London's tourism is going from strength the strength, and its royal connections and attractions are key drivers that attract people from the UK and abroad to the capital."
To mark the arrival of the newest member of the royal family, many of London's hotels, restaurants and attractions are celebrating with regal themed afternoon teas, packages and special offers.
For more information go to Visitlondon.com
Notes to Editors
London & Partners is the official promotional company for London. We promote London and attract businesses, events, congresses, students and visitors to the capital. Our aims are to build London's international reputation and to attract investment and visitor spend, which create jobs and growth.
London & Partners is a not-for-profit public private partnership, funded by the Mayor of London and our network of commercial partners.
For more information visit www.londonandpartners.com   
Contact
London & Partners Media & PR Team
Tel: +44 (0)20 7234 5710
Switch: +44 (0)20 7234 5800
Twitter: @London_PR