London attractions see 7.11% increase in visitor numbers in 2014
The Association of Leading Visitor Attractions (ALVA) announced its members' visitor figures for 2014 today (Monday, March 16, 2015), which saw an average increase of 6.5% on 2013 visitor numbers. Scottish attractions had the greatest increase of almost 10%, followed by London with an increase of 7.11%.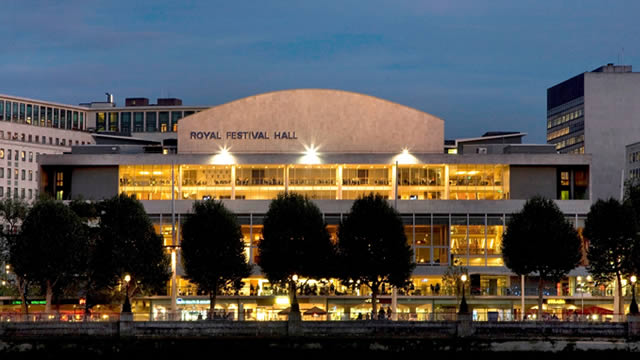 The British Museum remained the most popular visitor attraction overall for the 8th year running with 6,695,213 visitors and remaining in 2nd place was the National Gallery, which saw a 6.4% increase to 6,416,724. Included in the numbers for the first time was the Southbank Centre – who saw 6,255,799 visitors – securing them the position of 3rd place*.
Jude Kelly, Artistic Director of Southbank Centre, said: "It's very exciting to have been welcomed as an ALVA member and we're thrilled to feature so highly in their annual list of top visitor attractions. Drawing on our rich heritage as London's festival site, we have been ambitiously growing our year-round festival programme over the last few years, reinforcing Southbank Centre's position as a thriving, vibrant destination that delights in placing excellence and egalitarianism side by side. Through our festivals, we bring together a diverse mix of artists, partners, communities and audiences in our venues and across our 21-acre site at the heart of London's South Bank."
Libraries attracted substantial numbers with the Library of Birmingham – which opened in 2013 – being the most visited free attraction outside London, in 10th place with 2,414,860 – proving to be an attraction in its own right - and the British Library saw visits to its public exhibitions and programme rise by 52%.
Museums & Galleries throughout the UK saw a 6.09% increase, compared to 11.75% in London. Blockbuster exhibitions continued to boost visitor numbers – with Tate Modern welcoming a record 5,785,427 (4th place)– which was undoubtedly helped by the Matisse exhibition.  
The 100th Anniversary of World War 1 also had an impact throughout the UK – with many country houses' telling the story of their part in the Great War. The new First World War Galleries at Imperial War Museum London saw almost 1 million visitors in just 6 months (153% increase on the same period in 2013), while the evolving installation Blood Swept Lands and Seas of Red at the Tower of London attracted an estimated 5 million visitors to view the attraction from outside the Tower walls and assisted in a 6% increase in their annual visitor figures.
Bernard Donoghue, Director of ALVA, commented: "ALVA is celebrating its 25th Anniversary in 2015 and I am delighted that our members figures are going from strength to strength – reflecting the significant role they play in the economy.
"As we approach the General Election we want to remind all political parties that no party mentioned Tourism in their last General Election manifesto, however these figures clearly demonstrate the popularity of our best loved attractions and the importance of Tourism to the UK – it's the 5th biggest industry and the 3rd largest employer, generating £127 billion per year. I look forward to seeing all political parties spell out their strong support and ambitions for Tourism, Heritage, and Arts & Culture in their forthcoming manifestos."
He continued; "Looking forward to our 2015 figures, we are confident that they will rise again with the anticipated increase in overseas visitors this year, but we can also tell from membership and Friends schemes that the Brits are voting for tourism with their feet and wallets. Our members continue to develop and push the boundaries with more ground-breaking and innovative exhibitions, which will attract record numbers such as Alexander McQueen: Savage Beauty at the V&A from March 14, and Audrey Hepburn: Portraits of an Icon at the National Portrait Gallery, which opens on July 2."
Gordon Innes, CEO of London & Partners, said: "London's leading visitor attractions form the bedrock of the city's status as one of the most culturally rich and historic capitals in the world. Last year London welcomed record numbers of international tourists – with four out of five citing the city's historic and cultural assets as the main reason they come. London really knows how to put on a show and this year will be no different with another blockbuster Autumn season of exhibitions ahead including Ai Weiwei at the Royal Academy, and THE WORLD GOES POP at the Tate Modern."
Notes to Editors
*The Southbank Centre became a member after a slight change in the membership criteria in May 2014.
For further information on ALVA and to download images,
please visit www.alva.org.uk
Twitter @alva_uk
About London & Partners


London & Partners is the official promotional company for London. They promote London and attract businesses, events, congresses, students and visitors to the capital. Their aims are to build London's international reputation and to attract investment and visitor spend, which create jobs and growth. London & Partners is a not-for-profit public private partnership, funded by the Mayor of London and our network of commercial partners. For more information visit www.londonandpartners.com      
About ALVA
ALVA's 57 members are the UK's most popular, iconic and important museums, galleries, palaces, castles, cathedrals, zoos, historic houses, heritage sites, gardens and leisure attractions. They comprise over 2,200 tourist sites, hosting over 119 million domestic and overseas visitors each year - around 28% of the visits made annually in the UK.