London has most prestigious universities
London and Paris are the cities with the highest number of prestigious universities in the world, according to a respected global ranking of higher education institutions.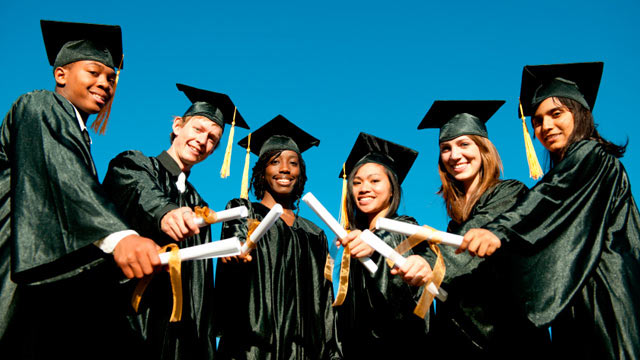 The two European cities each have five universities in a poll of 100 with the greatest reputations. 
After the USA, the United Kingdom has the most representatives in the top 100: 12 up from 10 last year and nine in 2013, according to the Times Higher Education World Reputation Rankings 2015.
Universities in the 'golden triangle' of London, Oxford and Cambridge continued to rank highly. As well as Cambridge (2) and Oxford (3) rising closer to the summit, Imperial College London was 14th, University College London moved up from 25th to 17th, the London School of Economics and Political Science rose two places to 22nd, King's College London jumped twelve places from 43rd to 31st and the London Business School was ranked 91-100. King's is one of the rising stars of the rankings, after moving up from the 61-70 band in 2013.
The UK also saw two new entrants to the top 100: Warwick and Durham universities both entered in the 81-90 group.
With two top 100 universities last year, France now has five, which are all in Paris and led by Pantheon-Sorbonne University – Paris 1 and Paris Sorbonne University – Paris 4, which are both in the 51-60 band. Other top Paris institutions include the Ecole Normale Superieure, Ecole Polytechnique and the Pasteur Institute.
Kevin McCarthy, Head of Education at London and Partners, the Mayor of London's business and promotional organisation, said: "London has a fantastic concentration of the world's most prestigious universities demonstrating that the city, and the rest of the UK, offer world class centres of higher education.
'The Times Higher Education ranking also demonstrates we have entered a multipolar world of educational quality - with major European cities of research excellence being joined by others from across Asia. This is only likely to continue as research becomes ever more collaborative across national boundaries."
Mark Sudbury, Director of UCL Communications & Marketing, said: "In an increasingly competitive and global environment, reputation is central to the ability of institutions to engage in the best collaborations and partnerships. The recognition of UCL as a world-class organisation is undoubtedly helping to promote London as a global leader in life sciences research and commercialisation."
Phil Baty, editor of Times Higher Education Rankings, said: "This has been a good year for the UK, with the South East 'golden triangle' of London, Oxford and Cambridge cementing its position at the heart of higher education's global elite, drawing in talent and investment from across the world.
"It is clear from this latest research that the UK is punching well above its weight in higher education globally with many of the most prestigious universities in the world – real jewels in the UK's crown.
"This ranking is very simple and very powerful. It is based purely on subjective judgment. But it is the expert subjective judgment of those who know most about excellent teaching and research – leading academics from all around the world. And their opinion matters deeply. A university's global academic reputation is vital – it not only influences investments and funding decisions, but more importantly, it helps a university to develop and nurture its single greatest asset: its student and academic talent."
The Times Higher Education World Reputation Rankings is a poll of 10,000 university academics asked to rank the best universities worldwide.
The USA dominates the list with 43 universities in the top 100 with Harvard claiming number one spot and cities San Francisco, Los Angeles and Boston hosting a number of prestigious institutions.
The Times Higher Education also publishes the World University Rankings which have cemented London's place as the best city in the world for higher education. London has four universities in the top 40, more than any other city, and seven universities in the top 200, which is the same as France, and more than China, Japan, Sweden and Korea.
Notes to Editors
Times Higher Education says: "The World Reputation Rankings are part of the portfolio of league tables that has established Times Higher Education as the most respected provider of comparative global higher education performance data.
Research by international student recruitment agency IDP has shown that a university's "reputation/ranking" is the single most important consideration for students choosing study destinations, above fees and even course content (http://www.timeshighereducation.co.uk/world-university-rankings/2012-13/world-ranking/analysis/name-is-the-game).
A separate study by the World 100 Reputation Network has found that institutional reputation is the number one factor for international academics changing jobs (http://www.timeshighereducation.co.uk/story.asp?sectioncode=26&storycode=419275).
Methodology key facts
The World Reputation Rankings are based on the results of the Academic Reputation Survey carried out by Times Higher Education in partnership with Elsevier. The 2015 World Reputation Rankings are based on 9,794 responses from a total of 10,507 responses from 142 countries to the survey distributed in December 2014 and January 2015.
The survey was available in 15 languages (up from ten last year) and is distributed based on United Nations data to ensure that it accurately reflects the global distribution of scholars. Times Higher Education does not allow volunteers to take part in the survey and accepts no nominations from institutions or any third party.
The poll asks academics to nominate no more than 10 of the best institutions in their narrow field of expertise, based on their experience and knowledge, making it a rigorous global measure of academic prestige.
For the 2015 table, the most responses were from the US (15.8 per cent) followed by China (10.6 per cent) and Japan (7.2 per cent). There were 5.6 per cent responses from the UK and 5.5 per cent from Russia. Brazil made up 2.4 per cent of responses and South Africa 1.8 per cent.
Twenty per cent of respondents hail from engineering and technology, 19 per cent from the social sciences, 17 per cent from the physical sciences, 13 per cent from clinical subjects, 15 per cent from the life sciences and 16 per cent from the arts and humanities.
Terminology and intellectual property
About Times Higher Education
Times Higher Education is the world's most authoritative source of information about higher education. Designed specifically for professional people working in higher education and research, Times Higher Education was founded in 1971 and has been online since 1995. Times Higher Education is published by TSL Education Ltd
For media alerts:
Please follow us on Twitter @THEworldunirank or via Facebook http://www.facebook.com/THEworldunirank
In China, please follow us on Sina Weibo: http://www.weibo.com/timeshighereducation
If tables or extracts are reproduced in any way, you must link to www.thewur.com  
Contact
Please contact Phil Nettleton at London & Partners on 020 7234 5787 or pnettleton@londonandpartners.com