Martin Greig promoted to Head of Media and PR
London & Partners, the Mayor's official promotional company for London, has appointed Martin Greig as Head of Media and PR to lead the company's media strategy and its work to promote London internationally.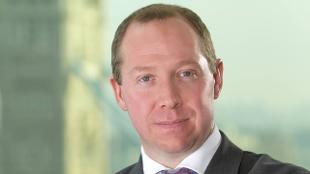 The key appointment to the Strategy, Brand and Communications team will build on the huge success London & Partners has achieved in creating world-class media campaigns promoting the city around the world. Over the last 12 months, London & Partners has led the launch of major initiatives including: London Technology Week, MedCity, the London Story, the Autumn Season and London's Guest of Honour.
Martin Greig was initially recruited by London & Partners to lead the media launch of Dot London, the new internet domain for London. Following the successful launch of the domain last year, Martin was retained by London & Partners to lead on technology PR. Before joining London & Partners, Martin provided PR consultancy to a number of companies in London and also worked as an Associate Director with Newgate Communications. He was previously a journalist in the BBC's Business & Economics Unit, serving as a senior producer with the Today programme for more than 11 years.
Martin Greig, Head of Media and PR at London & Partners, said: "This is an exciting time to be part of London's story. From tech and life sciences innovators through to the capital's cultural institutions, London is alive with an energy and dynamism that is attracting record numbers of tourists, business and investment to the city. I'm delighted to have been given the opportunity to take the PR team forwards, building on our recent successes, creating innovative campaigns and communicating the positive messages about London to a global audience."
Martin Greig will replace Tamzen Isacsson, who is leaving London & Partners after two years during which she significantly raised the profile of the company's promotional work.
Chris Gottlieb, Chief Marketing and Communications Officer at London & Partners said, "I am delighted to have appointed Martin as London & Partner's new Head of Media and PR. His track record in both journalism and PR make him the ideal person to take over from Tamzen Isacsson, who has worked tirelessly over the last two years and delivered some outstanding results. We have consistently demonstrated both during and since the Olympics, what can be achieved by working together with businesses and organisations across the capital. I look forward to us delivering more world-class campaigns and telling London's story brilliantly."
Notes to Editors
A high resolution image of Martin Greig is available to download from Dropbox http://bit.ly/1ATt3ad
About London & Partners

London & Partners is the official promotional company for London. We promote London and attract businesses, events, congresses, students and visitors to the capital. Our aims are to build London's international reputation and to attract investment and visitor spend, which create jobs and growth.
London & Partners is a not-for-profit public private partnership, funded by the Mayor of London and our network of commercial partners.
For more information visit www.londonandpartners.com
Contact
Martin Greig, Head of Media & PR
Tel: +44 (0)20 7234 5779 +44 (0) 7920 759019
London & Partners Media & PR Team
Tel: +44 (0)20 7234 5710
Switch: +44 (0)20 7234 5800