London unveils its Official Guest of Honour
The winner of an international search to find London's Official Guest of Honour, who will embark on a unique two week trip to the capital packed with a series of extraordinary experiences, is announced today.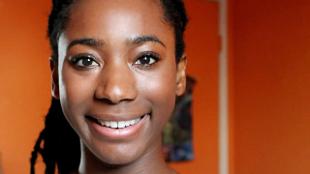 The campaign, which has captured the imagination of people across the world, will see 24 year-old US citizen Adaeze Uyanwah travel to London next month to enjoy a once in a lifetime trip, during which she will be hosted by some of the capital's most famous residents at the city's most iconic visitor attractions.
The announcement comes on the day the United Kingdom's Office for National Statistics released new information showing that more international travellers are coming to London and the rest of Great Britain than ever before. Last year a record 16.8 million international visitors came to London but the new figures put the city on course to top this number.
International tourists made nearly 13.5 million trips to the city in the first nine months of 2014, a six per cent increase when compared to the same period in 2013. Visitors to London also spent a record £8.9 billion, an increase of 6.5 per cent on the same period last year.
Now, Guest of Honour Adaeze, a part time primary school teacher and freelance creative writer from Palmdale, California, will visit some of London's world famous attractions and immerse herself in the vibrancy and diversity of the city. Visitlondon.com, in partnership with VisitBritain and the UK Government's GREAT Britain campaign, will be rolling out the red carpet for Adaeze who will;
Visit the Science Museum with renowned physicist Professor Stephen Hawking.
Have afternoon tea at Lord's Cricket Ground with Downton Abbey's butler Carson – actor Jim Carter
Take a behind the scenes tour of the Houses of Parliament with Speaker of the House of Commons, the Rt Hon John Bercow MP
Open Tower Bridge, the most famous bridge in the world
Have a meal cooked by Michelin-starred chef Jason Atherton at his flagship restaurant, Pollen Street Social
Be taken on a tour of the Royal Opera House by world-famous singer and conductor, Plácido Domingo and British ballerina and Strictly Come Dancing judge Darcey Bussell,
Take a VIP tour with former tennis star Tim Henman of the All England Tennis Club, which hosts The Wimbledon Championships.
During her two week stay in London, Adaeze will also be venturing outside of the capital including a trip to Wales.
Adaeze, who will travel to London with her mum, Faye, and stay in a luxurious suite at the Radisson Blu Edwardian, Mercer Street, said: "I cannot express how excited and happy I am to be coming to London! Winning this competition feels like a dream come true - like something out of 'Charlie and The Chocolate Factory'.
"I have been in love with London and the UK ever since I can remember and I am so grateful that I'm able to bring my mother and share all of these incredible experiences with her – we are beyond excited!"
The Mayor of London Boris Johnson said: "This great prize encompasses everything that makes our city truly outstanding and I hope Adaeze enjoys every second. I look forward to welcoming our Guest of Honour to London and hearing about her science trip with the great Professor Stephen Hawking and tour of our historic corridors of power at the Houses of Parliament.
"I'm confident Adaeze will take away amazing memories and encourage her American friends to join the millions of international visitors enjoying London's rich culture, events and iconic landmarks every year."
Gordon Innes, Chief Executive London & Partners, said: "We were captivated by Adaeze's charm, passion and enthusiasm for London. She is the perfect advocate for the capital and we can't wait to welcome her in style to London."
Over 100,000 people registered on the Guest of Honour website and 10,000 people submitted entries which included a short film and in 70 words described their perfect day in London.
Adaeze said: "First, I'd wake up at Buckingham Palace if possible. Then I'd go for a full English breakfast at a traditional English pub. I'd then take a tour of Parliament and see a show in the West End. I'd end the day on the London Eye, overlooking the city. There are so many more things I'd love to do in my favourite city! Not enough hours in the day."
Adaeze will be hosted throughout the break by London & Partners, the Mayor's promotional company, which has worked with partners across the capital to make this dream trip come true.
London's world class visitor attractions have been helping drive a big increase in tourists coming to the capital – putting the city on course for its most successful tourism year. Last summer, the capital's museums and galleries had record-breaking visitor numbers. It is hoped visitor numbers will remain high after museums and galleries across the capital opened their doors for a blockbuster Autumn Season.
The Office for National Statistics also released figures for the first eleven months of last year for the whole of the UK, which suggest that 2014 will be another record year for inbound tourism.
During January to November 2014 there were 32.4 million visits to the UK, 7 per cent more visits recorded than at the same juncture in 2013. These overseas visitors spent just over £20 billion, ­ 3 per cent more than in the eleven months to November in 2013.
Patricia Yates, Director of Strategy and Communications at VisitBritain said: "Inbound tourism continues to be the fastest growing sector of the tourism industry – one of Britain's most successful export industries that delivers jobs and growth across Britain. We are delighted to have played our part in delivering  this success."
To find out more go to www.visitlondon.com/guest or follow Adaeze's journey live @LondonGuest
Notes to Editors
IMAGES AND VIDEO
A high resolution image of Adaeze and a video of her reaction to the news of her winning is available at
Broadcast quality interview footage about the campaign with Mayor of London Boris Johnson and images of London's City Hall lit up with the Official Guest of Honour crest are available for download.
Twitter
#LondonGuest
@LondonGuest
The Magic Moments include
Have afternoon tea with Downton Abbey's, Jim Carter, at Lord's Cricket Ground
Visit the Science Museum with renowned physicist Professor Stephen Hawking
Enjoy a six course meal cooked by Michelin-starred chef Jason Atherton
Tour the Royal Opera House with world-famous singer and conductor, Plácido Domingo and internationally famed prima ballerina and Strictly Come Dancing judge, Darcey Bussell
Go on a guided tour of the Houses of Parliament with Speaker of the House of Commons Rt Hon John Bercow MP
Raise the most famous bridge in the world -Tower Bridge
Tour the Wimbledon Grounds and Museum with British tennis star Tim Henman
Walk the red carpet at a film premiere in Central London
Enjoy a VIP shopping experience on Oxford Street
Be a Keeper for the day at ZSL London Zoo, the world's first scientific zoo
Edit a page of the "London Life" section of the Evening Standard newspaper
Fire the guns from the warship, HMS Belfast a privilege normally reserved for special events
London & Partners has worked with many organisations to make Adaeze's trip come true, including Radisson Blu Edwardian, London Transport for London and VisitWales among many others.
About London & Partners
London & Partners is the official promotional company for London. We promote London and attract businesses, events, congresses, students and visitors to the capital. Our aims are to build London's international reputation and to attract investment and visitor spend, which create jobs and growth.
London & Partners is a not-for-profit public private partnership, funded by the Mayor of London and our network of commercial partners.
For more information visit www.londonandpartners.com      
Contact
Media contact
Jodie Byford, Media & PR Manager – Leisure Tourism
Tel: +44 (0)20 7234 5737/ +44 (0) 7917604025
London & Partners Media & PR Team
Tel: +44 (0)20 7234 5710
Switch: +44 (0)20 7234 5800
Twitter: @London_PR