New stock listing could be first of many for Europe's high growth firms
A new listing on the London Stock Exchange today has been welcomed as a trailblazer for other high growth firms in the UK and Europe.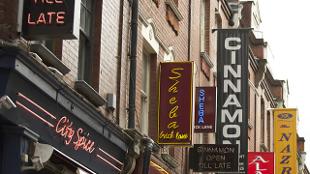 JUST EAT, a London-based company that provides online ordering services for takeaway restaurants, is the first firm to list on the London Stock Exchange's High Growth Segment, becoming the first of potentially many to use the exchange's new offering.

The High Growth Segment is intended to encourage and help fast growing mid-sized UK and European firms to acquire a stock listing in London. Companies listing on the High Growth Segment face fewer barriers and do not have to float as much of their equity as if they had a Premium Listing on the London Stock Exchange.

JUST EAT's listing could lead to more companies following its example, especially from the UK's fast growing tech sector, said London Deputy Mayor for Business and Enterprise Kit Malthouse.

Kit Malthouse, who is also Chairman of London & Partners, the Mayor's official promotional organisation for London, said: "I am delighted that JUST EAT is the first company to list on the High Growth Segment. This shows not only that exciting tech firms like JUST EAT can find a route to stock markets through London, but also that this city's thriving tech sector continues to nurture new success stories. I have every confidence that JUST EAT will be the first in a line of many tech companies finding success through a stock listing in London."
 
Joanna Shields, Tech City UK Chairman, said: "JUST EAT has created and successfully built a new business category and leveraged its technology platform to aggregate and accelerate the growth of small restaurant businesses across 13 markets. JUST EAT will be the third listing to come from the Future Fifty programme and further evidence that the UK is home to an emerging set of world-class growth stage technology companies.
 
"JUST EAT's decision to list on the High Growth Segment is testament to the unique optionality of London's markets, supporting the growth of firms from SME to FTSE100."
 
Since the launch of the Tech City initiative in 2010, London-based tech firms have increasingly been able to access financing, indicating the continued success of the city's tech sector. From 2010 until 2013, more than 340 London-based tech companies attracted investment of over £1.47bn* and, since the start of 2014 alone, two London companies have been sold for £1bn.
 
In March 2014, a YouGov survey of tech firms based in London revealed that 84 per cent believe the outlook is bright for their sector, with 71 per cent believing that being based in the capital will help them attract the investment they need.
Notes to Editors
The YouGov poll was commissioned by London & Partners. Total sample size was 161 Middle managers and above from Tech SMEs in London. Fieldwork was undertaken between 5th - 11th February 2014.  The survey was carried out online.
 
In addition to the figures above, 73% of London's tech SMEs said they are positive about the future of their businesses.
 
£1.47 billion figure from Ascendant Corporate Finance.
Contact
For London & Partners, please contact Norval Scott, Media & PR Manager – FDI, nscott@londonandpartners.com, +44 207 234 5789, +44 7527 286 552