London leads the UK for world-class research
London is home to the greatest concentration of world-leading university research in the UK, according to the Research Excellence Framework results published today.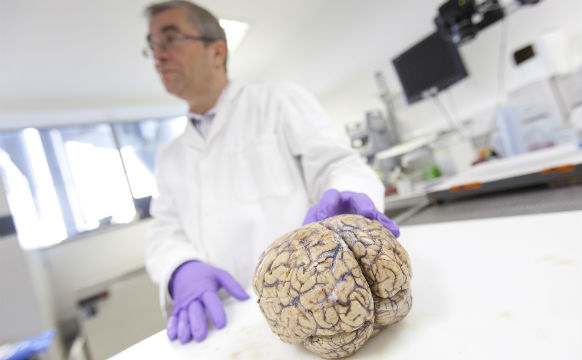 The REF evaluates the quality of university research by results and will determine the share of Government funding for research that each institution receives.

London, Oxford and Cambridge dominate the rankings with the Institute of Cancer Research, Imperial College London, London School of Economics, Oxford, Cambridge, King's College London, University College London and London School of Hygiene and Tropical Medicine all making the overall top 10 when ranked by the grade point average of their overall quality.
The exercise measures not just the results of university research but the way it is applied to benefit the UK, with the ICR, London School of Hygiene and Tropical Medicine, Imperial, St George's University of London, UCL, King's, Oxford and LSE dominating the top 10 in this category.

Highlights of university research taken out of the lab and applied in a real-world setting include research by Imperial College London on the role of white blood cells in allergies, now spun out into the £600m company Circassia, which is developing drugs that tackle the underlying cause of allergies rather than their symptoms.

Welcoming the news, Mayor of London Boris Johnson, who in April 2014 launched MedCity to promote innovation in the life sciences sector of London and the south east, said:

"These results prove that London is home to some of the best and most exciting research institutions in the world - creative powerhouses that are tackling major global challenges at home and abroad. London already has a vibrant life sciences cluster and through my MedCity initiative we want to use our incredible academic prowess to spur the discovery of new treatments and propel the sector so it becomes a key contributor to the capital's growth and health."

Dr Eliot Forster, Executive Chair of MedCity, said:

"These results confirm the enormous quality and diversity of life sciences research in this region, and highlight again the great wealth of opportunity here for entrepreneurs, industry and investors. Within a relatively small MedCity geographical space we have world-leading experts, cutting edge facilities, a great appetite for translation and commercialisation, and an open door to business and industry. That is creating new companies and attracting global players to set up bases here, producing a virtuous circle of innovation that is hard to beat."

The preeminence of London's universities was reaffirmed in September this year when the QS World University rankings named Imperial College London the second best university in the world, joint with Cambridge, while University College London and Oxford took joint fifth. Overall 18 London universities made the rankings, making it the city with the highest number of top rated universities in the world.
Notes to Editors
Contact