London & Partners announces new board member, Sandie Dawe MBE
The former CEO of VisitBritain Sandie Dawe MBE has been appointed as a board member of London & Partners, the Mayor's official promotional company for the city.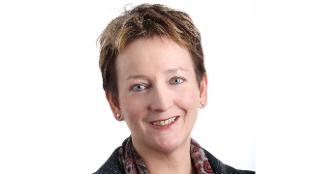 Sandie Dawe, who was at VisitBritain for 23 years, brings with her a wealth of experience in the tourism sector and takes up the position today.  She was awarded an MBE for her services to the tourist industry in the Queen's Birthday Honours in 2008.  She was appointed CEO at VisitBritain in 2009 and during her tenure tourism across the UK experienced a significant increase with a record 33 million visitors in 2013 and a 13% increase in tourism spend.
Kit Malthouse, Chair London & Partners, said: "Sandie originally started out working for the London Tourist Board so it is great to welcome her back.
"She brings with her unrivalled experience in the tourism sector which will be invaluable in driving further growth in visitor figures for London and help us forge new strategic relationships both in the UK and abroad. We hope Sandie can continue to use her experience and knowledge to help encourage more people to visit London and the United Kingdom, as she has done so successfully in the past."
Dawe joined VisitBritain from the London Tourist Board in 1991 and became director of Strategy and Communications in 1996. Having led VisitBritain's support of the London 2012 Olympics bid, in late 2008 she took on a new role with responsibility for the development of VisitBritain's strategy to maximise the UK-wide tourism opportunities of the London 2012 Olympic and Paralympic Games.
Dawe grew up in Sri Lanka and was educated in Scotland, graduating from Edinburgh University with MA in German and English Literature. In 1995 she won the first SHINE award for Public Sector Woman of the Year, a prize set up to recognise and celebrate the accomplishments of women in the travel, tourism and the hospitality industry.
Commenting on her appointment she said: "London & Partners is doing brilliant work attracting tourists from the UK and abroad to visit this amazing and vibrant city. I have been very impressed by recent successes including their launch of the London Story tourism campaign and also the launch of the city's cultural season this autumn which, for the first time, brought together London's biggest cultural institutions to jointly promote the city.
"I look forward to engaging in the breadth of London & Partners work which addresses inward investment, education, and promoting London for business and major events.
"I've lived in London for nearly all my working life and love the city. It constantly reinvents itself and I believe it's the best city in the world to live, do business, study and visit."
Following the hugely successful London 2012 Olympic Games and Diamond Jubilee, London has experienced a boom in visitors, as 16.8 million people arrived in 2013, well over a million more visitors than ever before in a calendar year and up nine per cent compared to 2012.
Notes to Editors
London & Partners is the official promotional company for London. We promote London and attract businesses, events, congresses, students and visitors to the capital. Our aims are to build London's international reputation and to attract investment and visitor spend, which create jobs and growth.
For more information visit www.londonandpartners.com
Contact
For more information, please contact Phil Nettleton, PR Project Manager, London & Partners on +44 207 234 5787 or +44 7920 759 018 or pnettleton@londonandpartners.com