London crowned world's top tourist destination
London has been crowned the most popular tourist destination in the world, by the respected Mastercard Global Cities Index report, putting the city ahead of Bangkok and Paris.
According to the report, London is projected to host 18.7 million international visitors in 2014 – 300,000 more visitors than the 2013 top destination city Bangkok.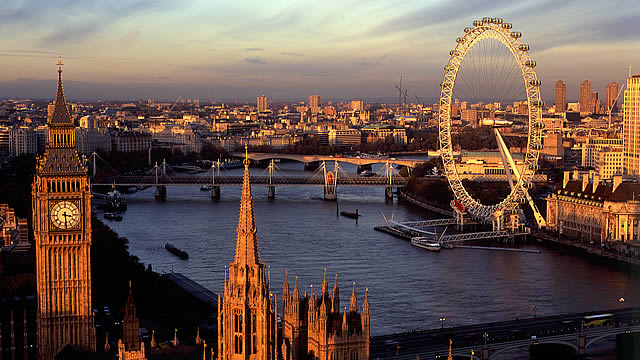 The Mayor of London, Boris Johnson, said: "With nearly nineteen million visitors this year London is the world's favourite place to visit. Our city perfectly combines history, heritage, arts and culture, not to mention vast amounts of green space and major events that are the envy of the planet."
Now in its fourth year, the index provides a ranking of the 132 most travelled cities from around the world.
Europe boasts two of the top five cities, London and Paris, with Bangkok, Singapore, and Dubai making up the global top five.  Overall, Europe boasts eight of the top 20 destination cities by international overnight visitors. Istanbul (7th), Barcelona (11th), Amsterdam (12th), Milan (13th), Rome (14th) and Vienna (17th) all make the cut.
Ann Cairns, President of International Markets, Mastercard said: "The recognition of this year's top international destinations reinforces the continued importance of cities as business, cultural and economic hubs.  For London in particular, being recognised once again for its place as the top destination will further boost this city's ability to continue to be a global leader, whether it is hosting events that shine a spotlight on this city to draw in further investment, or inspiring those within to drive economic growth."

In 2013, according to the Office of National Statistics International Passenger Survey, London welcomed over 16 million international visitors in one year for the first time in history. Tourists from around the globe flocked to the city in ever increasing numbers to attend world class exhibitions, visit amazing royal palaces, dine at Michelin starred restaurants, and watch world class sporting events.
Some of the major cultural events in London this year drawing millions of international visitors include 'Ming: 50 Years that changed China' at the British Museum, 'Constable: The Making of a Master' at the V&A and 'Rembrandt: The Final Years' at the National Gallery.
Among many other 2014 events expected to capture worldwide attention is the commemoration of the 100th Anniversary of World War I with the re-opening of the Imperial War Museum this month and the 'Great War in Portraits' exhibition at the National Portrait Gallery.  Together with an exhibition about fictional detective Sherlock Holmes at the Museum of London and the Thames River Festival in September, this year offers a feast of activities for visitors.
Notes to Editors
About London & Partners
London & Partners is the official promotional organisation for London, attracting and delivering value to business, students and visitors. We work to maintain London's position as the number one international visitor destination in the world by marketing to established and emerging markets. We work with the travel industry to promote London to individual leisure travellers and groups worldwide.
For interviews and further information please contact Leisure Tourism Media & PR Manager Rebekah Clement on +44 (0) 20 7234 5861 / +44 (0) 7826 907415 or rclement@londonandpartners.com
For more information about events and exhibitions please visit http://www.londonandpartners.com/media-centre/press-releases/media-newsletters
For more information on London attractions visit www.visitlondon.com.
About the MasterCard Global Destination Cities Index
The MasterCard Index of Global Destination Cities ranks cities in terms of the number of their total international visitor arrivals and the cross-border spending by these same visitors in the destination cities, and gives visitor and passenger growth forecasts for 2014.
Public data are used in deriving the international visitor arrivals and their cross-border spending in each of the 132 destination cities, using custom-made algorithms; paying special attention to eliminate the hub effects for destination cities such as Singapore, Amsterdam and Frankfurt.
This Index and the accompanying reports are not based on MasterCard volumes or transactional data.
For more information on the MasterCard Global Destination Cities Index, please contact Ross Hall, Associate Director, on +44 (0) 207 611 3676 / +44 (0) 7738 198 935 or Ross.hall@ketchum.com.  
Contact