London & Partners launches the first London BritAgent Module for travel trade
London & Partners, the Mayor's promotional organisation for London, has created a specific London module as part of a free online travel training programme known as BritAgent, managed by VisitBritain.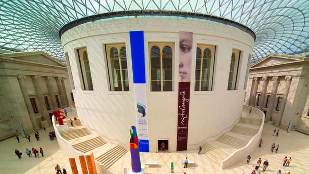 BritAgent is tailored specifically for travel agents, tour operators and DMC's with an interest and desire to promote Britain as a destination, with over 18,000 travel trade professionals across 74 countries registered with the programme.
The London BritAgent Module provides those registered with key knowledge needed to sell London more effectively to their clients. Topics included within the London module are:
Culture & Sightseeing
Theatre, Entertainment & Leisure
Shopping
Food & Drink
Accommodation
Julie Chappell, Director of Consumer Marketing and Digital Channels at London & Partners said: "This is the first ever travel trade online training programme we have contributed to and we are delighted be involved. The launch of our very own London-specific module is yet another way we can channel our expertise and reach thousands of industry professionals who will be selling London globally."
The London BritAgent module is also available in Chinese, Brazilian, French, German, Italian and Spanish.
Notes to Editors
For more information visit www.britagent.com
Technical Requirements:
The site is currently only compatible with a range of browsers and can be accessed with
either a Windows PC or an Apple Macintosh based system.
The following browsers are fully compatible with the site:
 Internet Explorer 6
 Internet Explorer 7
 Internet Explorer 8
 Mozilla Firefox 3.5
 Safari 4.0
About London & Partners
London & Partners is the official promotional organisation for London, attracting and delivering value to business, students and visitors. We work to maintain London's position as the best international visitor destination in the world by marketing to established and emerging markets. We work with the travel industry to promote London to individual leisure travellers and groups worldwide.
Contact
Rebekah Clement, Media & PR Manager – Leisure Tourism
Tel: +44 (0)20 7234 5861 / +44 (0) 7826 907 415
rclement@londonandpartners.com
London & Partners Media & PR Team
Tel: +44 (0)20 7234 5710
Switch: +44 (0)20 7234 5800
Twitter: @London_PR