Launch of new European exchange highlights London's world-leading financial role
A major new exchange has been launched in London, highlighting the city's position as the world's leading hub for foreign currency trading.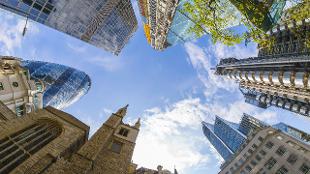 CME Group, one of the largest exchange companies in the world, on Sunday April 27 launched CME Europe, a new London-based exchange that will offer currency and commodity futures and derivatives products.

The new market will give CME Group – which owns the Chicago Mercantile Exchange (CME), the Chicago Board of Trade (CBOT) and the New York Mercantile Exchange (NYMEX) – greater access to the UK's foreign exchange market, which is the largest in the world.
 
According to the Bank of England, around $2,547 billion is traded every day in the UK - more than in Tokyo and New York combined. This represents almost half of the $5.3 trillion global foreign exchange market (Bank for International Settlements: Triennial Central Bank Survey, April 2013).
 
The new exchange will create more competition and new trading opportunities for investors, and will also allow CME Group to expand into new markets in Europe, Middle East and Asia. The company hopes to expand the exchange in time to offer commodity products in the biofuels, agriculture, energy, freight and metals sectors.
 
Gordon Innes, CEO of London & Partners, the Mayor's promotional organisation for London, said: "The opening of this new exchange, by one of the real heavy hitters in the financial trading world, is excellent news for London. It demonstrates beyond doubt that London is the world leader in foreign currency trading, which is such a vital part of the machinery of international trade, and also shows that major companies like CME Group see London as a springboard that allows them to reach international markets and grow their business."
 
William Knottenbelt, Senior Managing Director EMEA, CME Group said: "The new London exchange is a huge step for CME Group in our ambitions to expand globally. Foreign exchange trading is key to CME Group's global success, and London's strength in this field means the city is the logical place for us to expand in order to reach new markets."
 
Chicago Mercantile Exchange (CME) began operations in London in 1979 with five employees. Today, CME Group employs over 300 people in the UK, with approximately 200 people in the City of London.
Notes to Editors
London & Partners is the official promotional organisation for London. Our company attracts and delivers value to business, students and visitors. London & Partners is a not-for-profit public private partnership, funded by the Mayor of London and a network of commercial partners.
Our remit is to drive leisure and business visitors as well as bidding to secure major events in London, to unlock the city for overseas businesses who want to set up or expand in London and to promote the capital's world class universities to international students.
 
Our intention is to work in partnership with organisations in London and across the world to deliver our goal - that London be globally recognised as the best big city on earth.
 
For more information visit www.londonandpartners.com