Mayor of London opens top-level China business summit promoting London
The Mayor of London Boris Johnson today opens Go Global, Think London, a forum in the heart of Shanghai, explaining the benefits of London to Chinese entrepreneurs and companies planning to invest overseas.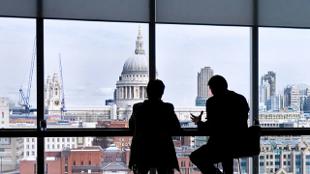 London & Partners Chairman and Deputy Mayor of London Kit Malthouse will introduce the forum, which will be attended by more than 200 Chinese businessmen and entrepreneurs, and addressed by some of the most prominent business and political figures from London and China. Its comprehensive programme of speeches, panels and workshops will showcase London's many advantages and merits for Chinese companies, traders and startups.
The Go Global, Think London business panels, entitled "London - Europe's leading business city", will discuss the driving forces behind London's fast-growing economy and identify investment opportunities in property, creative industries, life sciences, ICT, and financial & business services. Later in the day, workshops will offer practical information to Chinese businesses considering investing in London – from branding and hiring advice, through to specific "Dos" and "Don'ts" tailored for Chinese companies expanding in the west.
Kit Malthouse said "Our mission on this visit is to strengthen the already impressive cultural, educational and business ties between China and London. I am here because there is no substitute for meeting people in person, and hearing their views. Go Global, Think London is helping leading businessmen from China and London engage on a personal level, develop connections, improve networks and build trade and investment links with London – which is already the number 1 destination for Chinese investment in Europe."
CBN General Manager Qin Shuo delivered a welcome speech at the conference, co-hosted by the broadcaster. Qin Shuo said "The timing is perfect for Shanghai. The establishment of the Shanghai Free Trade Zone is a watershed for the city's development for decades to come. China is now more than ready to expand into overseas markets. China Business Network is also going global. There are differences between the Chinese way and international ways of doing business, and that is why we are here today. A handshake can make a whole lot of difference."
London & Partners CEO Gordon Innes will speak about the advantages of London as a business base for Chinese companies from all service and industry groups. Gordon Innes said "Our business is helping overseas companies do business in London – and we are delighted to be able to speak directly with so many potential partners. We have helped 117 Chinese companies invest and set up in London over the past 5 years, and we are delighted that several of those companies are here today to help us promote the benefits, explain the process, and recommend their experience."
Key speakers in the workshops include representatives from two Chinese companies which have recently invested in London, with the help of London & Partners. Songxin Xie is Chairman of China Daily UK, which set up its European headquarters in London, and is now publishing a new weekly newspaper in the city. Lisa Pan is Vice President of Rekoo, a leading Chinese mobile gaming company, which this week announced it is opening its first European office in London's Tech City.
Topics in the Go Global, Think London workshops include "Brand Positioning", which identifies the differences between European and Asian markets, and how to use London as a launchpad. "Do's and Don'ts of Setting Up" explains investment, legal and accounting requirements, and offers special tips for Chinese businesses expanding into London. "Talent and Innovation" highlights the strengths of London's workforce, reveals the hidden networks between academia and business and explores the increasing convergence between London sectors.
Notes to Editors
Notes on sponsors
Alongside London & Partners and CBN, sponsors for Go Global, Think London include Intercontinental Hotels Group (IHG); Bank of China; EY;  and Jones Lang LaSalle.
Speakers at the conference from the sponsoring companies include Nick Barton, IHG CCO for Greater China; Wenjian Fang, Bank of China (UK) CEO; Bridget Walsh, EY Head of Greater China Business Services; and Katie Kopec, Jones Lang LaSalle International Director.
Notes on speakers
Among the London-based speakers on the business panels at Go Global, Think London are Gerard Lyons, Economic Advisor to the Mayor, and Roger Parry, Chairman of MSQ Partners.
From China, key speakers include Xu Weipeng, Chairman of ABP, and Michael Dee, The Gate Greater China Chairman & CEO.