Mayor welcomes Chinese mobile gaming giant Rekoo to London's Tech City
The Mayor of London, Boris Johnson, and UK Chancellor of the Exchequer, George Osborne, today welcomed news that leading Asian mobile gaming company Rekoo is to open operations in London. Rekoo is the first firm from mainland China to join the large number of innovative international businesses moving to the capital's Tech City cluster.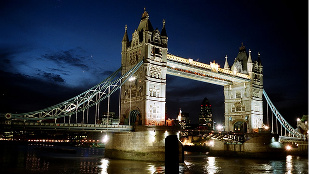 Rekoo has 20 million active daily PC gamers and 10 million daily smart phone gamers. Today's deal was brokered in large part by London & Partners, the Mayor's official promotional organisation for London. Rekoo follows Chinese firms ABP, Dalian Wanda and Zhongrong who have all recently invested in London.

The Beijing-based company, which has over 500 employees across Asia, will now build a development team in Tech City and begin recruiting London-based staff. It will hire an initial 10 employees and expects to have 25 based in London within three years.

Rekoo will use its new London office to market its games to European consumers. Rekoo is a leading player in the growing Chinese social gaming industry; its "Find Something" game has been played by 100 million gamers, and it was one of the first Chinese companies to provide games on Facebook.

Rekoo will also work with European and UK-based partners to publish their products in Asia, creating potential collaborations that could open up vast new markets for European mobile gaming firms.

London has been at the heart of the European games design industry since 1987, and now employs nearly 2,000 development staff across its studios. London-based game brands include Mind Candy, Batman and LittleBigPlanet, while the UK is Europe's biggest games software market and the third largest in the world.

The Mayor of London, Boris Johnson, said: "London's dynamic tech cluster, from Kings Cross to Shoreditch and Whitechapel, already boasts close to 50,000 tech related jobs. As a leading light in China's tech scene, Rekoo's decision is another huge boost for the capital's digital industries. Making the most of the great minds, talented workforce, and market opportunities within immediate access of our Tech City makes absolute sense which is why London is fast becoming the digital capital of the world."

Chancellor of the Exchequer George Osborne said: "I am delighted to announce that leading gaming company Rekoo has decided to set up in Tech City. There are huge opportunities for us to work with Chinese companies in tech, and this announcement proves that Britain is a fantastic destination from them to locate and grow."

Lisa Pan, Vice President of Rekoo, said: "Opening up an office in London's Tech City is a great move for Rekoo as it allows us to be the bridge between the European and Chinese mobile gaming markets. Companies in the UK produce very high quality games, and being in London means we can attract world-class talent and find new business opportunities with UK and European developers."

David Slater, London and Partner's Director of International Business Development, said: "As an industry leader in mobile gaming, Rekoo recognises the depth and breadth of talent available in London, which is a genuine leader in the game design and development field. We hope that Rekoo will be a role model for other Chinese creative and technology companies and encourage them to look to London as the place from which to build their global business."

The Mayor is on a six day trade mission to China to promote business collaborations and investment in London. The Chancellor and UKTI are also currently leading a trade delegation showcasing some of the best small and medium technology firms in Britain.

The world renowned Tech City community around Silicon Roundabout in Old Street, places ICT and creative industries at the heart of the capital's growing high tech economy. With 24,000 IT companies based in London, the capital is already home to significantly more tech firms than any other European city - its nearest rival, Paris, has 15,500.

Last year the Prime Minister and the Mayor announced plans to create a flagship £50 million technical and creative institute to foster the next generation of leading digital entrepreneurs. Since Tech City launched in 2010, the number of digital companies in east London has grown from 200 to more than 1,500, creating a cluster of expertise attracting investment from across the world.
Notes to Editors
The Mayor is on a six day trade mission to China. The visit is part of a series of trips that he is undertaking to key overseas markets, including the Gulf region and India, both of which he visited in the last 12 months. The aim of the visits is to attract foreign investment, promote export, create jobs in the capital ensuring London's status as a leading global city, boosting cultural ties and building on the huge exposure London received as a result of hosting the 2012 Olympic and Paralympic Games.

Since the late 1970s China has experienced a strong period of rapid, sustained economic growth – averaging almost 10% a year over the last 30 years. In 2010 the country overtook Japan to become the world's second largest economy, behind the United States. It is expected to become the world largest goods importer by 2014.

London is the number one capital city for Chinese investment outside Asia over the last decade. It is the leading European capital for Chinese investment, and the world leader for corporate subsidiary HQs outside their own nation. In 2012, Chinese investment in Britain rose to $4billion, up 80% from 2011. London attracts 60% of all FDI projects from China into the UK. London also accounted for 80 per cent of all Chinese property investment in Europe over the past five years.

More Chinese tourists visited London than ever before last year – 104,000. That is up 38% from 2011 and up 100% since 2009. Visitors spent £140 million, up 60% from 2011, and up 150% since 2009.

The number of Chinese people studying in London is also rising. It reached a record 15,000 last year, up by 12% from the year before. China remains London's #1 market for international students, with numbers rising by 149% over the past 5 years. London has a bigger concentration of elite universities than any other major global city.

The Mayoral trips are supported by his promotional organisation London & Partners. London & Partners is the official promotional organisation for London. Our company attracts and delivers value to business, students and visitors. London & Partners is a not-for-profit public private partnership, funded by the Mayor of London and a network of commercial partners. Please visit www.londonandpartners.com for more information.

About London & Partners
London & Partners is the official promotional organisation for London. Our company attracts and delivers value to business, students and visitors. London & Partners is a not-for-profit public private partnership, funded by the Mayor of London and a network of commercial partners.

Our remit is to drive leisure and business visitors as well as bidding to secure major events in London, to unlock the city for overseas businesses who want to set up or expand in London and to promote the capital's world class universities to international students.

Our intention is to work in partnership with organisations in London and across the world to deliver our goal - that London be globally recognised as the best big city on earth.

For more information visit www.londonandpartners.com     
Contact
L&P Media Enquiries:
For London & Partners, please contact Norval Scott, Media & PR Manager – FDI, nscott@londonandpartners.com, +44 207 234 5789 or Richard Webster-Smith, PR Manager, rwebstersmith@londonandpartners.com, +44 207 234 5788