London is leading destination for Foreign Direct Investment into the UK
Latest investment figures show London as the leading destination for Foreign Direct Investment (FDI) into the UK.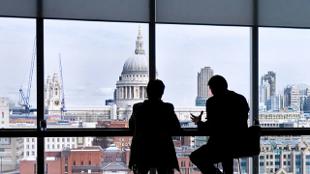 The UK's 2012/13 Inward Investment Annual Report, published by UK Trade and Investment (UKTI), detail how London secured 584 investment projects in 2012, an increase in 2% of the number of projects secured the previous year and was responsible for over one-third of all FDI projects into the UK
Against a global backdrop of declining global FDI flows during the period, the UK strengthened its position as a recipient of inward investment, securing 11% more projects than the previous year, with a national total of 1,559 projects.  
The figures have been released as London has secured a number of investment projects as a result of the city's successful hosting of the 2012 Olympic Games.   So far more than £4 billion in new trade and investment has been won for London as a result of the Games.
CEO of London & Partners, Gordon Innes, said: "These figures highlight how international businesses see London as one of the most attractive cities in the world to invest in and grow their businesses, and are all the more impressive given declining global FDI flows over the period.  At London & Partners, we work closely with leading international companies to encourage them to move into or expand their presence in the London market.  London offers international businesses unrivalled access to a talented workforce, highly developed capital markets and a deep pool of creativity."
Significant inward investment announcements for London in recent months include an investment by Dalian Wanda Group to invest £700million in a five star hotel development in the Battersea Nine Elms are, and the £1billion investment by ABP announced by the Mayor into the East London's Royal Albert Docks. The Royal Albert Docks development is set to create an estimated 20,000 jobs and be worth £6bn to the UK economy when complete
Contact