London is leading destination for increase in Brazilian companies investing in the UK
New figures show the number of Brazilian companies investing in the UK up 30% in three years, with London accounting for 73% of investment projects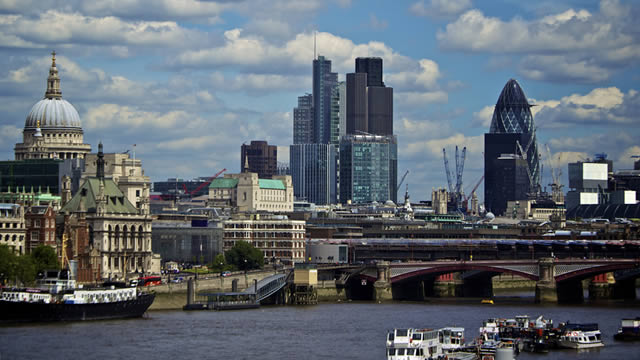 The number of Brazilian companies investing in London has jumped since 2010 as businesses have found new opportunities for investment in the British capital. According to research by UK Trade and Investment (UKTI), the number of investment projects by Brazilian companies has increased by 30% in the last three years, with 14 out of 19 investments into the UK since 2010 being located in London. The figures come as UKTI together with London & Partners, the Mayor's promotional organisation for London, launch tomorrow Friday a new investment roadshow in Brazil across six cities.

The roadshow aims to highlight how businesses can be set up in London in record time and free from bureaucratic hold ups.  An office in London can now be opened up in just 1 day and businesses are able to pay just 99 pounds per month for the first year for an office in the capital.  The roadshow will highlight facilities to assist entrepreneurs and businesses investing in London and demonstrate how the UK's competitive tax regime and growing clusters like Tech City provide a magnet for businesses looking to invest from overseas.

Due to these advantages, more than 30 Brazilian companies have opened offices in the London area including Bradesco, Petrobras, Embrapa, Itaú BBA, and BNDES.   Besides large companies, a growing number of Brazilian startups in IT - as Pandorga, Brit Services, MJV Technology and Tempest Security – have established operations in London's Tech City, the Silicon Valley of Europe.  

Altogether, UKTI and London & Partners will promote 40 events, between June and August, to an audience of over a thousand business owners and entrepreneurs in six key Brazilian state capital cities: Sao Paulo, Curitiba, Recife, Porto Alegre, Belo Horizonte, Rio de Janeiro. The first event will be on Friday in Sao Paulo, with speakers including London & Partners Head of Europe, Middle East, Africa and Latin America, Carolina Arriagada Peters and British Deputy Consul General Richard Turner.

Carolina Arriagada Peters, Head of Europe, Middle East, Africa and Latin America for London & Partners said: "As Europe's leading financial and technology centre, London offers significant growth opportunities for Brazilian companies looking to expand internationally.  London is the leading gateway for Brazilian and Latin American companies investing into Europe and gives companies access to an unparalleled skills base, broad connectivity to global markets and a business friendly environment."

Kit Malthouse, Deputy Mayor for Business and Enterprise, said: "This is great news and further evidence that London is well and truly open to global business. The Mayor wants London to embrace the opportunities coming from growing economics such as Brazil's. These are exciting markets with huge potential for trade which is why the Mayor's promotion agency, London & Partners, is providing practical help for overseas enterprises to invest here."

The British Deputy Consul General in Sao Paulo Richard Turner said: "We have a broad and solid agenda to attract British companies to exchange experiences and technologies with Brazil, but we want to increase the presence of Brazilian companies in the UK."

"Virtually the same day I arrived in London, I knew where I wanted to establish our new office, and in a month, the company was established. This was possible because of the support we've had from UKTI and the Tech City Investment Organisation and London & Partners", said Diego Eick Moreira, Global Operations Director and co-founder of Pandorga, a software development company from Porto Alegre, Brazil.
Notes to Editors
About London & Partners:

London & Partners is the official promotional organisation for London. Our company attracts and delivers value to business, students and visitors. London & Partners is a not-for-profit public private partnership, funded by the Mayor of London and a network of commercial partners.

Our remit is to drive leisure and business visitors as well as bidding to secure major events in London, to unlock the city for overseas businesses who want to set up or expand in London and to promote the capital's world class universities to international students.

Our intention is to work in partnership with organisations in London and across the world to deliver our goal - that London be globally recognised as the best big city on earth.

For more information visit www.londonandpartners.com     
 
About UK Trade and Investment

UKTI is the British government's department responsible for helping foreign companies to start their UK operations and expand their business in the international arena. The UKTI team provides guidance on the British corporate law, market research, visa information and contacts with suppliers, recruitment and training.
Contact

For media enquiries related to London & Partners, please contact: Richard Webster-Smith, rwebstersmith@londonandpartners.com / + 44 (0)20 7234 5788
For media enquires related to UK trade and Investment in Brazil, please contact:  Patricia Melo, Patricia.Melo@fco.gov.uk / +55 11 30 94 27 12