London celebrates Tech offering with largest ever Digital Shoreditch Festival
Digital Shoreditch 2013's growth reflects London's ambition to become one of Europe's technology capitals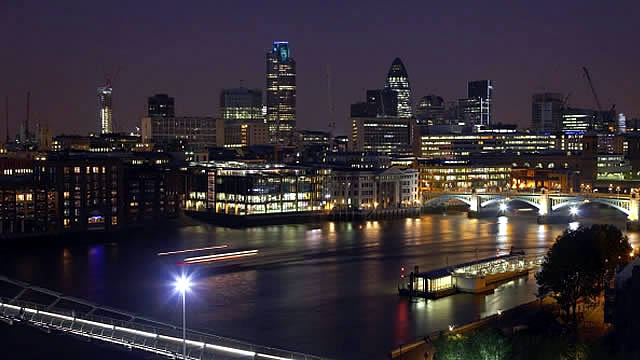 London's continued Tech offering today celebrated the opening day of the two week Digital Shoreditch 2013 festival, which takes place across East London's Tech City.
In its third year, the event brings together a community of 15,000 digital creative, technologists, entrepreneurs and enthusiasts and last year attracted over 6,000 delegates with support from more than 40 sponsors and partners. The event uncovers the latest social and technological changes that are disrupting the digital space,  with speakers from Tech City, Google, IBM, Mixcloud, Adobe, Ogilvy & Mather and London School of Economics as well as the hottest up and coming start-ups participating. Attendees can witness first-hand the very latest disruptive technologies, as well as get advice on running and managing start-ups and raising capital for their business.
The theme of the first day is entitled 'What Tech City day, WTC?' includes an all-star guest list featuring the movers and shakers that define the area as Tech City. The first day has been designed especially for international businesses to highlight why London is the ideal place to set-up and start a tech business.
The two week Festival, is heavily supported by the Mayor of London's promotional organisation London & Partners and Tech City who are also involved in a number of support activities across the Festivals period, including a London v New York debate and hosting 40 international businesses that are looking to the capital to set-up or expand their business in the future.
The group of 40 international delegates will be hosted at the Open Data Institute (ODI) from Tuesday and will be meeting a whole range of London tech businesses and start-ups who have found success in London's Tech City. The 40 delegates come from Mexico, Brazil, Finland, Estonia, France, Spain, Portugal, Czech Republic and the US. The 40 businesses will have the opportunity to hear from and meet a range of Tech City businesses on their programme including General Assembly, Culture Label, Decoded, and iZettle. They will also visit Hoxton Mix, Central Working, Google Campus and Queen Mary University.
Mayor of London Boris Johnson said: "The Digital Shoreditch Festival will bring together all those movers and shakers who are helping to keep the capital at the cutting edge of the world of digital technology. London's tech industry is a vital component of my plan to deliver jobs and growth for London and this event is a chance to showcase where the opportunities for new innovations lie. The Festival provides an opportunity for everyone involved in the tech and digital industries to come together, share insights and promote their success stories to international companies who are increasingly seeing the Tech City cluster as a fantastic place to invest in."
Kam Star, founder of Digital Shoreditch 2013, said: "Interest and attendance to Digital Shoreditch 2013 is at its highest ever, clearly communicating that London has reached a major milestone as a leading technology city attracting some of the most successful technology companies and digital start-ups. This year the festival looks at the fastest growing digital trends such as 'trendjacking" the applied use of behavioural sciences in digital, and interjecting digital into broadcast. The technology ecosystem that London has created is flourishing and the growth of Digital Shoreditch is testimony to how bringing communities together can help fuel ideas, entrepreneurship and incubate technology businesses."
Ben Southworth, Deputy CEO of Tech City, said: "Digital Shoreditch does a great job of training a spotlight on the unique ecosystem we have in East London. Tech City is already home to more than 1,300 digital businesses, and festivals like this play a vital role showcasing why London is one of the world's best places to start and grow a business. It's fantastic that this week we have delegates from all over the world looking at why they should choose London, getting a flavour for our unique culture and witnessing first-hand the vibrant events that make our community so special. I'm sure they'll head back home wanting more."
Digital Shoreditch is supported by Tech City, the thriving East London eco-system home to over 1,300 tech companies, ranging from start-ups to large corporates. Within the cluster there are hundreds of companies at every stage of the imagine, start and grow trajectory, and over 30 bustling co-working spaces that foster the spirit for which the community is renowned. With the academic clout of some of the country's leading academic universities on its doorstep, Tech City is also the scene of nightly educational, social and networking events that offer a unique and vibrant way of bringing the community together.
Notes to Editors
London & Partners
London & Partners is the official promotional organisation for London. Our company attracts and delivers value to business, students and visitors. London & Partners is a not-for-profit public private partnership, funded by the Mayor of London and a network of commercial partners. Our remit is to drive leisure and business visitors as well as bidding to secure major events in London, to unlock the city for overseas businesses who want to set up or expand in London and to promote the capital's world class universities to international students. Our intention is to work in partnership with organisations in London and across the world to deliver our goal - that London be globally recognised as the best big city on earth. For more information visit www.londonandpartners.com
Digital Shoreditch
Digital Shoreditch celebrates the outstanding creative, technical and entrepreneurial talent of East London and Tech City. It runs monthly meet-ups, a huge festival of the most talented digital and technical creatives, connects brands and buyers to its members, and runs a comprehensive directory, hackathons and other competitions. For Digital Shoreditch 2013 festival it is turning Shoreditch Town Hall into an extraordinary digital playground between Monday 20th and Sunday 26th May, with the community programme the following week, running until Friday 31st May.
Tech City
Tech City was established by UKTI to support the growth of the tech cluster in East London. Our aim is to help the East London cluster become Europe's centre of innovation and the location of choice for tech and digital companies and investors. Tech City brings new companies and investors to East London, and provides support to local companies seeking to expand internationally. For more information visit www.techcityuk.com