Mayor of London welcomes headquarters plan for international music organisation
The Mayor of London Boris Johnson today welcomed the announcement that the international headquarters for the new Global Repertoire Database will be based in the London. The Global Repertoire Database (GRD) is a ground-breaking project to catalogue the world's music. The London HQ is set to open later this year, with an operations centre also due to open in Berlin.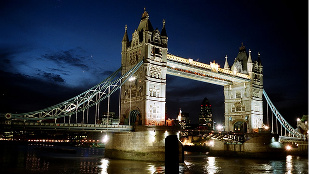 GRD was established to provide for the first time, a single, comprehensive and authoritative source of information about the global ownership and control of musical works. The aim is to make the process of licensing musical work more efficient for writers, publishers and others involved in the industry, as well as fans. It is also expected to save on costs arising from duplication in data processing.
International firms such as GRD are increasingly looking to London as the world's capital for creative business, with unrivalled access to a talented workforce, the latest in technology and as a creative gateway to Europe, where ideas and trends are born.
The Mayor of London Boris Johnson said: 'It's fantastic news that the Global Repertoire Database will be headquartered in London. A system that makes it easier for music creators to get paid has to be a good thing. This will make the licensing process more efficient, which should benefit all stakeholders, from the writers to the publishers and the fans themselves. As well as being at the forefront of copyright law, the capital is one of the world's greatest music cities, with a thriving music scene and major industry players already based here. I can think of no more suitable location for the headquarters of this prestigious international organisation.'
GRD has been supported by the Mayor's promotional organisation London & Partners which offers free and impartial advice to the businesses looking to establish office in the UK's capital.
Gordon Innes, CEO of London & Partners, the Mayor's official promotional organisation for London, said: "We are delighted the GRD's new headquarters will be in London. This is just another milestone for London's creative business sector and cements London's status as a global hub for the music industry. Our capital continues to play home to some of the most inspiring musicians, music technicians and recording studio and GRD's decision to make London their home should be welcome news to them too."
London is the home of the UK music industry and is a core player in the global music business.  Having the Global Repertoire Database headquarters here will be an important addition to London's creative sector, which attracts more such companies than any European city. It is a further boost to the city's digital technology sector – Tech City is now home to over 1,300 technology companies in Europe's fastest growing cluster of digital businesses.
Notes to Editors
Global Repertoire Database
The GRD is a global, cross-industry collaboration to deliver a single, comprehensive and authoritative representation of the authorship and control of musical works worldwide.
When completed, the main benefits of the GRD will be to create a new and more effective global infrastructure for music rights management, leading to an improved path to music licensing for digital and other music services, and to efficiency benefits for the whole music ecosystem saving extensive costs currently lost to duplication in data processing.
More information can be found at www.globalrepertoiredatabase.com.
Contact