Mayor forges stronger links between London and Dubai's thriving tech sector
On a trade mission to the Gulf, the Mayor of London Boris Johnson has announced plans for closer collaboration between London and Dubai's thriving technology sectors, helping to boost trade and create jobs in the capital. He was joined by Joanna Shields, CEO of London's Tech City, who is a member of the Mayor's business delegation.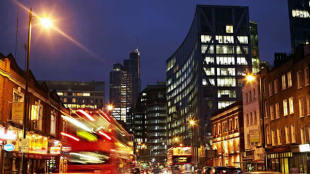 The Mayor wants to open doors for London businesses seeking to expand their operations to the Middle East and vice-versa. With London already home to the greatest concentration of tech firms in Europe and Dubai boasting Dubai Internet City - the largest ICT business park in the Middle East – there are huge opportunities to share expertise, attract investment and build trade. Sir Edward Lister, Deputy Mayor for planning and Joanna Shields will visit Internet City meeting with leading representatives from TECOM Investments and Dubai's ICT and media clusters. A MoU will be signed between Internet City and Tech City to take forward the new collaboration.  
The Mayor and Tech City want to build on successful ties between London and Dubai's technology sectors. Just this week, GulfTalent.com, a leading online recruitment portal in the Middle East, will open its R&D centre in London. It is predicted this move, which was supported by the Mayor's promotional organisation London & Partners, will create 30 jobs in the capital over the next three years. Later this year, Tech City-based company Eyetease is poised to launch innovative digital taxi top advertising on a fleet of Dubai taxis.
The Mayor of London, Boris Johnson, said: 'One of London's key economic success stories has been the explosive growth of high tech and digital industries, notably within the dynamic Tech City cluster. When choosing where to locate in Europe, big name companies are opting for London which is boosting plans to rival the best of the world's tech centres. The continued prosperity of this industry is a vital component of my plan to deliver jobs and growth for London. Global promotion and international collaboration is a key element to achieving this goal, which is why this link up with the Middle East's premier silicon success story, Dubai Internet City, is such welcome news.'
Joanna Shields, CEO of Tech City and the UK's Business Ambassador for Digital Industries, said: 'Innovation and entrepreneurship are the engines of economic growth. Dubai Internet City pioneered the concept of a technology cluster in the region, and in just over a decade it has managed to become a global magnet for some of the world's fastest growing companies. Dubai and London share a common commitment to creating the best place to imagine, start and grow a business. I'm very excited to return here to share our success and learn from DIC's. Together we will build a bridge that will enable entrepreneurs and the businesses they create to grow internationally.'  
Yasser Hatami,  Founder and managing director, GulfTalent.com, said: 'GulfTalent.com is a household name in the Gulf region with over 3 million professionals and five thousand companies using our site. We chose London to set up our research and development centre because of its rich pool of technology and digital talent, as well as its emerging technology ecosystem, including some fantastic service providers. We are actively recruiting software engineers and digital specialists to be part of our London office to build the next generation of our online recruiting platform.'
Richard Corbett, CEO, Eyetease said: 'As the leading regional commercial hub with state of the art infrastructure and a world class business environment, Dubai has been the first market within the Middle East to adopt the iTaxitop. With approvals scheduled for completion in May 2013, the iTaxitop is set for roll-out on over 1000 taxis in Dubai. Strategically, the success of the iTaxitop in Dubai is key as transport authorities within the region (including Saudi Arabia, Qatar and Bahrain) will follow suit. 

'Dubai is a key market for Eyetease for many reasons. It is world renowned for leading the way in implementation of new technology and innovation that adds value to the long-term growth and prosperity of the state. There are plenty of opportunities to make a difference in Dubai and springboard into the surrounding markets. Without doubt, I would encourage UK start-ups to broaden their scope of business development to the Middle East.' 
After opening doors in London in 2002, digital marketing business MintTwist is a success story in the Gulf, aided by UKTI. Managing Director of MintTwist Elliot King, said: "In 2008 we noticed that the UAE was still attracting investment, despite the economic downturn. We were keen to grow our own business internationally and Dubai is a fantastic hub for doing that. We love doing business in the UAE – there is a real thirst for innovative technology. Since establishing our office, we have worked with a number of large regional and international organisations on digital marketing strategies and campaigns.  Later this year we will be launching our new online marketing system, XinSpring, initially to the Dubai market. We believe there are many opportunities for British businesses there. It's an excellent springboard into the Middle East and beyond for tech businesses aspiring to go global."
With an estimated 24,000 IT companies based in London, the capital is already home to significantly more tech firms than any other European city - its nearest rival, Paris, has 15,500. Last year the Prime Minister and the Mayor announced plans to create a flagship £50 million technical and creative institute to foster the next generation of leading digital entrepreneurs. In a unique Government-funded project to be delivered by the Mayor's Greater London Authority, the centre will cement London's reputation as premier choice for the world's most creative innovators. The institute will place London at the forefront of technical creativity, and bring the latest innovations to people across the globe.
Notes to Editors
The Mayor is currently on a five day visit to the Gulf region, where he will visit Dubai and Abu Dhabi before moving on to Doha in Qatar. During the five-day trip, the Mayor has a series of high-level meetings with political, state and business leaders, including senior members of the Royal families in the region, sovereign wealth funds and investment authorities.
The visit is part of a wider series of trips Boris Johnson is undertaking to key overseas markets including India (December, 2012) China and Brazil. The aim is to attract foreign investment, promote export, create jobs in the capital ensuring London's status as a global leader and building on the huge exposure London received as a result of hosting the 2012 Olympic and Paralympic Games.
London's Tech City supports the existing tech cluster in East London by helping the businesses based there to scale and grow, bringing international companies and investors to the area and supporting companies based there to expand overseas.
TECOM Investments, a member of Dubai Holding, was established in 2005 and is now a global company dedicated to the development of knowledge industries and business growth. One of TECOM Investments' largest portfolio companies is TECOM Business Parks. This comprises of 10 interconnected business parks arranged under five industry clusters across the ICT, Media, Education, Sciences, and Manufacturing and Logistics sectors. Dubai Internet City and Dubai Outsource Zone form the ICT cluster, while Dubai Media City, Dubai Studio City and the International Media Production Zone make up the Media cluster.
Contact
For media enquiries please call the Mayor's Press Office on 020 7983 4070.
For out of hours media enquiries please call 020 7983 4000.
For non-media enquiries please call the Public Liaison Unit on 020 7983 4100.