Mayor heads to the Gulf to promote investment into the capital
The Mayor of London, Boris Johnson, is leading a trade mission to the Gulf seeking to attract major investment to London and build stronger ties with this high growth region.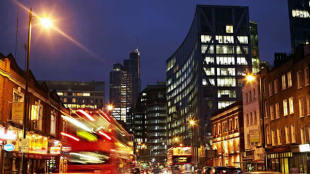 The Mayor arrived yesterday (Sunday 14 April) in the UAE, and he will visit Abu Dhabi and Dubai before moving on to Doha in Qatar. During the five-day trip, the Mayor has a series of high-level meetings with political, state and business leaders, including senior members of the Royal families in the region, sovereign wealth funds and investment authorities.
The Mayor will break off from his trip to return to London to oversee the security and transport arrangements surrounding Baroness Thatcher's funeral, which he will attend in his capacity as Mayor. He will return to the Gulf on Thursday to meet up with his business delegation and complete the Qatari leg of the trade mission, where he will also visit Katara Cultural Village in support of the Qatar-UK Year of Culture.
Collectively, the Gulf states represent huge inward investment and bilateral trade opportunities for London: it is already the UK's seventh largest export market. The scale of domestic growth plans by the Gulf countries and planned investment into the UK as part of economic diversification, opens up huge commercial opportunities for London. For example, the Qataris state that their cumulative investment in the UK is £20bn and the hope is that by further strengthening our relationship they will add to their investment in the capital.
While in the Gulf, the Mayor will also address key business audiences including the Abu Dhabi British Business Group focusing on sustainable urban development and the Qatar British Business Forum. He will meet major investors, many of which already have a major interest in London, including HE Sultan Ahmed Bin Sulayem, Chairman of DP World, which owns the massive London Gateway port and business park development currently under construction; Mr Khaled Al Sayed, acting CEO of Qatari Diar, investors in London's Olympic Village. While in Qatar, he will also meet Sheikh Saoud, Secretary General of Qatar Olympic Committee.
Whilst in Abu Dhabi, the Mayor will meet Dr. Sultan Ahmed Al Jaber, CEO of Masdar and UAE Minister of State. He will tour the Masdar City and Institute, the emerging cleantech cluster and university focused on developing alternative energy and sustainability for the region.  
During the Dubai leg of the trip, the Mayor's team will forge links between Dubai Internet City - the largest ICT business park in the Middle East – and London's Tech City supported by Joanna Shields, the CEO of Tech City (and British Business Ambassador for the Digital Industries). Dubai Internet City houses tech giants such as Microsoft, Google, Facebook, Linkedin, Yahoo and Cisco, whilst also fostering entrepreneurship and innovation by providing incubator space for tech start-ups. The Mayor will meet representatives from the Dubai Cycling Federation helping to promote Dubai's efforts to encourage cycling.
Boris Johnson will be joined by a delegation of senior business leaders representing key sectors in London's economy including financial services, sport, architecture, infrastructure, technology and creative industries. He will also be accompanied by Sir Edward Lister, Deputy Mayor for planning and Dr Gerard Lyons, his Chief Economic Adviser. The visit is part of a series of targeted overseas trips planned by the Mayor to key markets that are important for London and that can help to spur jobs and growth in the capital.
The Mayor of London, Boris Johnson, said: 'I want London to continue to be the number one city of choice for investors from this dynamic region. With strong historic ties in place, we already have fruitful trading partnerships between the Gulf and this city notably in finance, infrastructure, tourism, education and culture. These collaborations have resulted in several recent mega projects to benefit London's economy and jobs market such as the stupendous Shard and the London Gateway, set to be the UK's first deep sea container port.
'The Gulf's economy continues to grow fast and we cannot be complacent in what is now a fiercely competitive global economy. I will be promoting the huge opportunities for inward investment into London, championing the mammoth potential for future trade and seeking to share expertise in areas of mutual interest.'
Gulf economies are growing at a comparable rate to BRIC countries with the IMF predicting further strong growth averaging four per cent over the next six years. Rapid growth has brought unprecedented levels of economic prosperity to the Gulf. For example, UAE (including Dubai and Abu Dhabi) is the UK's largest export market for goods in the Middle East and North Africa and it is investing in large infrastructure projects as part of a drive to diversify the country's economy away from energy. Investments in London stemming from this region include DPWorld's £1.5bn into London Gateway and Masdar's £1.7bn into the London Array.
Qatar's GDP per capita makes it the wealthiest country in the world with commercial opportunities flowing from hosting the FIFA 2022 World Cup alone estimated at $220 billion including stadium construction, rail, roads, ports, airports and accommodation. Qatar investment in London includes ownership of Harrods; the Shard; No 1 Hyde Park and cultural ventures with the British Library and the Tate.
Notes to Editors
1.      The business delegation members are as follows:
Philip Dilley Chairman, Arup
Tony Pidgley CBE, Chairman, Berkeley Group
Ian Mulcahey, Managing Director, Gensler
Rob King, Director, The Edge Picture Company
Gerry Grimstone, Chairman, Standard Life (and Chairman of TheCityUK)
Glen Manchester, CEO, Thunderhead
Joanna Shields, CEO, Tech City Investment Organisation (and British Business Ambassador for the Digital Industries)
Lynton Crosby, Co-founder, CTF Partners
Rafic Said, Senior Managing Director, The Blackstone Group
Bob Wigley, Chairman, hibu
David Thomson, Business Development Director, Wembley stadium,
Dima Rifai, CEO, Paradigm Change Capital Partners
2.      The visit is part of a wider series of trips Boris Johnson is undertaking to key overseas markets including India (December, 2012) China and Brazil. The aim is to attract foreign investment, promote export, create jobs in the capital ensuring London's status as a global leader and building on the huge exposure London received as a result of hosting the 2012 Olympic and Paralympic Games.
3.      The Mayoral trips are supported by his promotional organisation London & Partners. London & Partners is the official promotional organisation for London. Our company attracts and delivers value to business, students and visitors. London & Partners is a not-for-profit public private partnership, funded by the Mayor of London and a network of commercial partners.
Contact
For general media enquiries please call the Mayor's Press Office on +44 (0) 20 7983 4070  or email: mayorspressoffice@london.gov.uk.
To reach the press team travelling with the Mayor, please call Sarah Gasson on +44 (0) 7500 826 829 or email sarah.gasson@london.gov.uk
For out of hours media enquiries please call +44 (0) 20 7983 4000.
For non-media enquiries please call the Public Liaison Unit on +44 (0) 20 7983 4100.