London & Partners appoints new lead roles in communications
London & Partners, the Mayor's official organisation responsible for the promotion of London has appointed two new roles - Tamzen Isacsson as Head of Media and PR and Christina Moreton as Head of External Relations.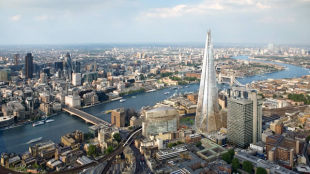 The key appointments to the Strategy, Brand and Communications team will drive forward the three-year global strategy for the promotion of London. Building on the successes of 2012, London & Partners aims to reinforce London's international reputation as the world's business capital, centre for talent and creativity and as an exciting visitor destination.
Tamzen Isacsson joins the company from Nobel Media, the official media company for the Nobel Foundation based in Stockholm. She is currently Head of Broadcast Media and serves on the management team of the company, which spreads knowledge and interest in the Nobel Prize to a global audience, through digital and broadcast media, publishing and events. Prior to joining Nobel Media in 2008, Isacsson (nee Audas) worked at the BBC for ten years as a journalist, with her last role as Programme Output Editor of the Today programme on Radio 4. She also worked as a senior producer in the BBC Washington bureau, on BBC Radio Five Live and has travelled extensively across the world covering breaking news stories and in depth investigations.
Tamzen Isacsson said, "After an amazing year for London in 2012, the UK capital now has a unique opportunity to reach out to new audiences and promote itself as the place to visit, work and study in. London promised the Olympics Games would deliver more than just a sporting event - that it would generate more business, tourism and growth. I very much look forward to working with the rest of the team at London & Partners and communicating this positive message to a global audience."
Christina Moreton joins London & Partners from The Foundation, a boutique growth and innovation consultancy. She worked as a senior consultant advising companies such as Tesco, HSBC, O2, M&S and Oxfam on business strategy; understanding what customer's value and developing new and innovative ways of operating. She has also worked at the Central Office of Information, providing strategic consultancy support to a wide range of government departments and public sector organisations. The scope of her work included stakeholder and employee engagement, communications strategy, branding and customer segmentation.
Christina Moreton said, "There is a real opportunity to reinforce the positive perception of London around the world by working closely with a wide range stakeholders, influencers and partners who are critical to London & Partners success. I am thrilled to be joining the organisation and look forward to working with both colleagues and partners to build on this success over the coming years."
Chris Gottlieb, Director of Strategy, Brand and Communications at London & Partners commented "I'm delighted that both Tamzen and Christina will be joining London & Partners. With their expertise and outstanding track records I am sure they will do a fantastic job in helping to promote London globally and leading our Media and PR and External Relations teams. We demonstrated during the 2012 Olympic Games what could be achieved by working together with businesses and organisations across the capital.
Our new heads will spearhead this work to extend and deepen our partnerships with media, businesses and boroughs."
Notes to Editors
Contact